Fresh Stats on Where Evangelicals Donate Their Dollars (and Who's Winning)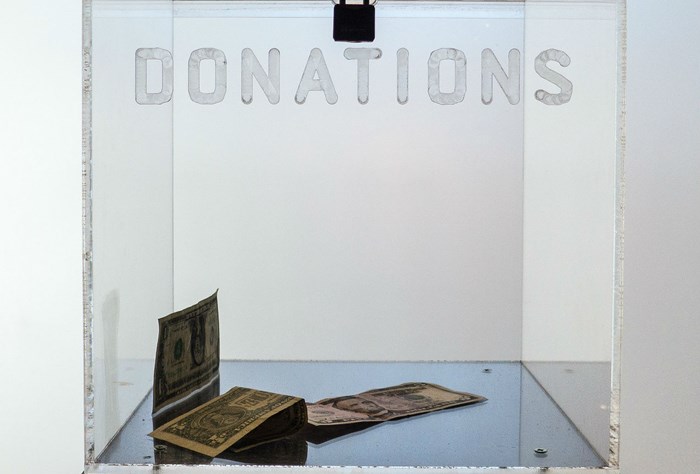 Image: Don DeBold/Flickr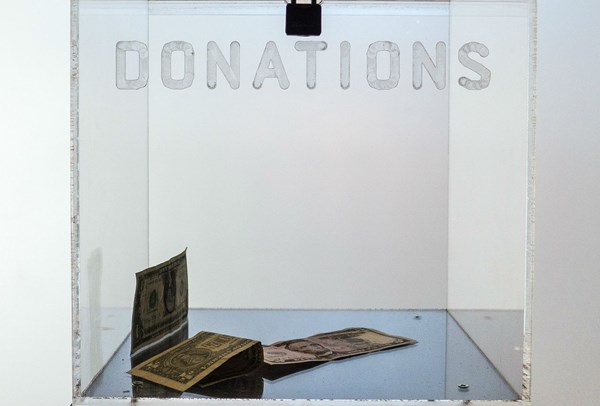 Fresh Stats on Where Evangelicals Donate Their Dollars (and ...
Update (Dec. 5): Fresh on the heels of Giving Tuesday come fresh stats on where evangelicals are giving (and not giving) their money today.
In its fourth annual State of Giving report, the Evangelical Council for Financial Accountability (ECFA) reveals that charitable giving to more than 1,600 of its accredited organizations increased 6.4 percent last year. Donations reached $11 billion in 2012, compared to $10.3 billion in 2011.
ECFA reports:
Giving to evangelical churches and ministries outpaced giving to secular charities in 2012. The Chronicle of Philanthropy's recently released giving data for the largest 400 charities in America reflected a giving increase of 4 percent for 2012, compared with 2011. This data most closely correlates with giving to ECFA members with $25 million or more in revenue, which showed a 7.5 percent increase.
The biggest winners among 28 categories: foundations (up 25%), adoption (up 12.2%), K-12 education (up 12%), short-term missions (up 12.1%), and higher education (10%). The presence of education among the top five is notable, given the segment has seen one of the biggest declines since 2007.
None of the 28 segments saw a decline in donations—an interesting development, compared to winners and losers from previous years.
The biggest winner of Giving Tuesday itself: the United Methodist Church, which shattered its previous donation record, bringing in $6.5 million online from 11,000 donors in 24 countries. The previous donation record for the denomination dates back to 1948, according to the Los Angeles Times.
Meanwhile, Patheos's "Black, White, and Gray" explains why Christians should be wary of Giving Tuesday, arguing for Informed Sunday instead.
-----
[Original headline: "For Giving Tuesday: Where Christians Choose to Donate Their Dollars"]
The second annual Giving Tuesday pivots sharply from Black Friday and Cyber Monday, as charities across the country encourage individuals to donate their money instead of spending it.
Meanwhile, new data suggests an encouraging trend regarding the donation habits of Christians and other religious individuals.
Church Executive Magazine reports that faith-based giving has increased over the past year. While overall charity giving has grown by 2.3 percent for the three months ending in October 2013, the Blackbaud Index now includes a new faith-based index in its report on giving trends:
"Overall fundraising revenue for 334 churches, synagogues, and other faith-based organizations representing nearly $1.2 billion in annual revenue grew 3.5 percent in the three months ending October 2013 compared to the same period a year earlier. Online giving at 202 congregations and other faith-based groups that raised a total of more than $110 million over 12 months grew 16.7 percent during the same period."
However, research from Empty Tomb, Inc. suggests giving trends among Christian denominations are not as optimistic. For the fourth year in a row, member giving is on the decline. Religion News Service reports:
"Giving has declined for four consecutive years, according to the report. The only other period of prolonged decline in giving per member was from 1928 through 1934, almost entirely during the Great Depression."
Last year, GivingTuesday resulted in approximately $10 million in online donations to 2,600 nonprofits, reports the Los Angeles Times. Today, the movement has grown to more than 6,000 charitable partners. Blackbaud also noted a 53 percent increase in the amount of giving compared to the same day in 2011.
CT regularly reports on the topics of giving and tithing, including spotlights on where evangelicals give most and on how tithing doesn't mean tenth.
CT has noted how evangelicals are increasingly giving to big nonprofits instead of small ones, as well as how evangelicals outgive "born-again" Christians. CT also looked at whether or not it is stealing from one's church to split a tithe and give to charities, and whether or not American evangelicals are stingy.

12/03/2013