Christian Advocates Approve of First Non-Christian Ambassador of Religious Freedom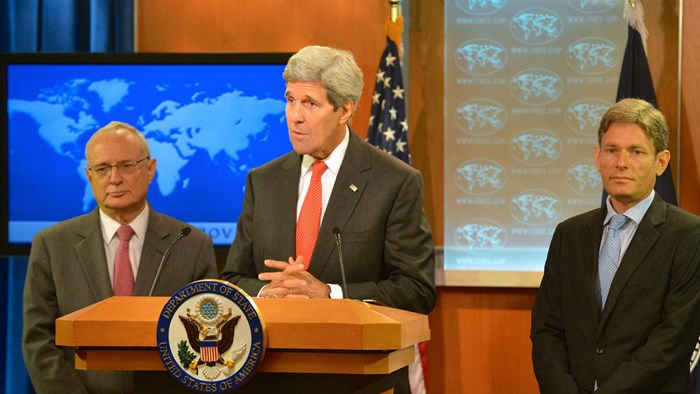 Image: US Department of State/Flickr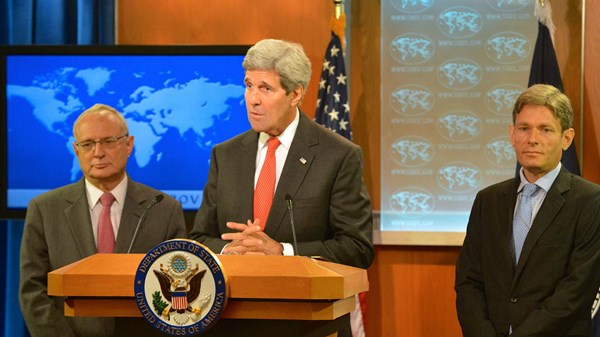 Christian Advocates Approve of First Non-Christian Ambassador ...
Nearly six months after his nomination, America's first non-Christian ambassador of international religious freedom was confirmed by the US Senate 62-35 on Friday. Rabbi David Saperstein, a former law professor and director of the Religious Action Center of Reform Judaism, fills a position vacant since October 2013.
"Like most Jews, I know all too well that, over the centuries, the Jewish people have been a quintessential victim of religious persecution, ethnic cleansing, and demonization," Saperstein said at his confirmation hearing in September. "We have learned, first hand, the costs to the universal rights, security and well-being of religious communities when good people remain silent in the face of such persecution."
CT previously noted how many evangelical advocates affirmed Saperstein's nomination, including outgoing Rep. Frank Wolf (R-VA), the Ethics and Religious Liberty Commission's Russell Moore, the Institute for Global Engagement's Chris Seiple, and Sojourners.
Earlier this week, 74 religious freedom groups (including Open Doors USA and Christian Solidarity Worldwide) and individuals—such as the Hudson Institute's Nina Shea, China Aid's Kody Kness, the Institute on Religion and Democracy's Faith McDonnell, and Northland's Joel Hunter—called upon the Senate to confirm Saperstein. "Rabbi Saperstein not only knows the issue, but he knows Washington and the world," wrote the International Religious Freedom Roundtable, noting "he has almost universal support from across the theological and political spectrum."
Following Saperstein's confirmation, Moore, his colleague Barrett Duke, and the National Latino Evangelical Coalition's ...
12/15/2014