Fake Dead Sea Scrolls Displayed at Museum of the Bible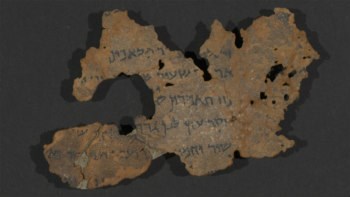 This slideshow is only available for subscribers.
Please log in or subscribe to view the slideshow.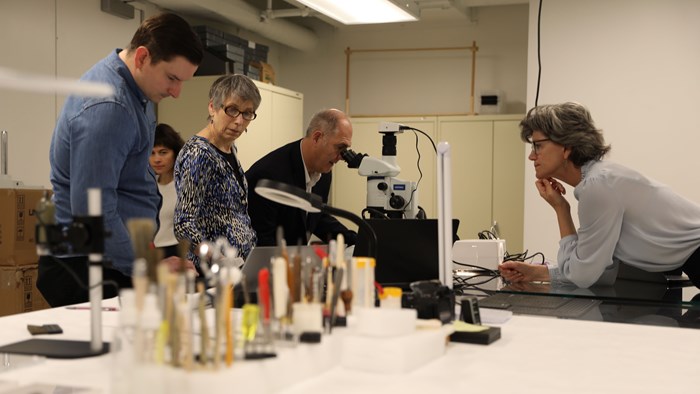 Image: Image courtesy of Colette Loll / Art Fraud Insights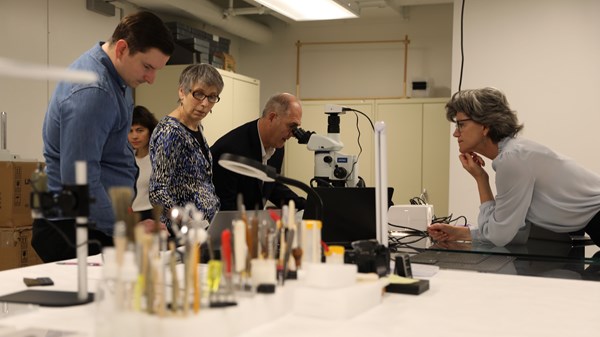 Fake Dead Sea Scrolls Displayed at Museum of the Bible
The Museum of the Bible displays 16 fragments of the Dead Sea Scrolls—and all of which are fake, according to an independent analysis contracted by the museum. The forgeries will remain on display, with an updated exhibit that attempts to use the embarrassing situation as an educational opportunity.
"Our goal is to educate the public about these items, educate the public about the academic process, and make a contribution to the field," said Jeffrey Kloha, the museum's chief curatorial officer. "We are currently developing content for updating our exhibit."
The Museum of the Bible purchased the forged fragments in four different lots from four different antiquities dealers between 2009 and 2014. The Dead Sea Scrolls were one of most important discoveries in biblical archaeology in the 20th century. It was felt that a museum dedicated to the history of the Bible had to have examples of them, if they were available.
The ancient scrolls were discovered by Bedouins in 1947. A cobbler in Bethlehem named Khalil Eskander Shahin and known as Kando served as an intermediary between the Bedouins and the institutions that wanted to buy them. The Kando family kept some of the fragments, as an investment.
When a number of scroll fragments began to come on the market in 2002, some were directly connected to the Kando family, and few questions were raised about their authenticity. Before the Bible museum opened, however, a group of scholars examined the fragments while writing a book about the Dead Sea Scrolls. Questions began to surface about five of the 16.
When the museum opened, the Dead Sea Scrolls were displayed with signs acknowledging the questions about their authenticity.
"Some scholars insisted ...
03/26/2020