In late January, news broadcaster Paula Zahn's producer called professor Wayne Grudem of Phoenix Seminary to invite a critique of the new "gender accurate" New Testament, Today's New International Version. Cable News Network, best known for its war coverage, had found another firefight.
With more than 30 percent of the Bible market, the NIV has a large and loyal following. When translators in 1997 introduced an inclusive language update of the NIV in the British market, American critics sounded the alarm. The International Bible Society, the NIV's copyright holder, said at the time that it had "abandoned all plans for gender-related changes in future editions of the New International Version."
Within days of the IBS announcement of the TNIV New Testament, conservative journalists and others took aim again (CT, Feb. 4, p. 19). WorldNetDaily called the translation "Today's New International Perversion." World magazine's headline called it "The NIV's Twisted Sister" (see "Why the TNIV Draws Ire," p. 36).
IBS and publisher Zondervan laid out a comprehensive media strategy to build public support. Sample copies were mailed to pastors, educators, and ministry leaders. IBS created a Web site that offered the entire New Testament, downloadable in Adobe PDF. IBS also held a public forum in Colorado Springs in late February to answer consumers' questions. John Ortberg, teaching pastor at Willow Creek Community Church in suburban Chicago, said on the Web site, "The TNIV combines a careful scholarly treatment of the text with great clarity for the contemporary reader."
Gender Inaccurate?
The Council on Biblical Manhood and Womanhood has been a leading critic of gender-focused changes in new English translations of the Bible. The group rallied 35 Ph.D.s, mostly seminary professors and pastors, to sign a joint statement saying the TNIV "distorts Scripture" by introducing many "troubling translation inaccuracies." They say the TNIV inappropriately:
Changes singular pronouns to plural.
Removes male-specific meaning in the original Greek texts.
Changes singular brother to brother and sister, someone, or person.
Eliminates son/sons, using children or people.
Changes Jews to Jewish leaders.
Changes forefathers to ancestors and father to parent.
"It's gender inaccurate," Grudem told CT. "Let readers judge for themselves. Look at the changes that have been made. The basic issue is over five masculine words: father, brother, son, man, and he/him/his."
Grudem cites many examples, including what he says is a mistranslation of Revelation 3:20, in which the Greek masculine singular pronoun autos is rendered as them. In that instance, he says, the TNIV translation loses the meaning of an individual's relationship with God.
Other scholars criticize the TNIV, but for reasons other than its gender translation. Raymond Van Leeuwen, a professor at Eastern University in Pennsylvania, says TNIV translators seem to confuse meaning and referent. Words, he says, have a defined meaning, but may also refer to something else. He cites the phrase "The Lord is my rock" as an easy example.
"The church needs biblical scholars [and] pastors who can read Greek and Hebrew to constantly interpret and clarify Scriptures for the people of God," he says. "Translation is never enough. It always distorts. It simplifies when there are multiple possibilities of meaning."
Mimi Haddad, president of Christians for Biblical Equality, is a prominent supporter of the TNIV. "Updating language is critical," Haddad told CT. "There was a time in the '50s and '60s when. … men was an appropriate term to use, but it is no longer appropriate."
"What do we mean by gender accurate? Where the ancient texts indicate specific gender that's how the text is translated," Haddad told CT. "Where the intention of the original author is gender inclusivity, that's how it's translated."
"The TNIV does not distort Scripture," says Mark Strauss, a professor at Bethel Seminary-San Diego and author of Distorting Scripture. "Every word in Greek, as in English, has a range of potential meanings. The biggest issue for opponents is the generic he. They're imposing English meaning on Greek words."
Strauss says TNIV critics wrongly assert that a Greek pronoun may impose "its gender on the noun that precedes it."
On the day after the release of the TNIV, Bible translation was national news on CNN for about four minutes. Grudem and Scott Munger, an IBS vice president, debated during a short segment. They agreed on the TNIV translation of Romans 3:28 and disagreed on James 1:12 and Luke 17:3.
"The [TNIV] does not in any way cater to a political, social, or religious agenda of any kind," Munger said.
Grudem countered, "I'm concerned about the International Bible Society reneging on a promise that it made."
But, just as the debate got rolling, the anchor cut it off, saying, "I'm sorry. I've got to step in here and stop this just because we've got to move the program forward."
Zondervan says the TNIV New Testament will be available in bookstores nationwide this month.
Related Elsewhere
Also appearing on our site today:
Why the TNIV Draws IreNo translation is perfect, and each must be read with a careful exegetical eye. A Christianity Today editorial
Which Version Should We Use?What we said when the NIV was first published. A Christianity Today editorial
For coverage of the TNIV debate, see these articles from Christianity Today:
Christian History Corner: Translation WarsSharp as debate over the TNIV may be, the version's translators are getting off easy compared to John Wycliffe and William Tyndale. (March 1, 2002)
Weblog: The TNIV Battle ContinuesDobson and others launch "Kept the Faith" to accuse TNIV creators of violating their word and God's (Feb. 11, 2002)
Comparing the Three NIVsHow does the TNIV treat verses that were earlier criticized as theologically incorrect? (Jan. 31, 2002)
Weblog: Southern Baptist Leaders So Upset About TNIV That Denomination May Abandon NIV (Jan. 29, 2002)
Revised NIV Makes Its DebutTranslators alter 7 percent of the text to update style and gender issues. (Jan. 28, 2002)
The TNIV Web site offers the full New Testament text (in Adobe Acrobat format), a questions and answers section, endorsements, and other promotional material. Zondervan is also providing free copies of the translation.
Criticisms of the TNIV are available at KeptTheFaith.org and the Council on Biblical Manhood and Womanhood.
Christianity Today coverage of gender-inclusive Bible translation includes:
The Battle for the Inclusive BibleConflicts over "gender-neutral" versions are not really about translation issues. (Nov. 15, 1999)
Do Inclusive-Language Bibles Distort Scripture?He Said, They Said (October 27, 1997)
The Great Translation DebateThe divide over gender-inclusive Bibles hides what unites us. (Oct. 27, 1997)
Hands Off My NIV!Bible society cancels plans for 'gender-accurate' Bible after public outcry. (June 16, 1997)
Bible Translators Deny Gender AgendaFocus on the Family yanks children's Bible; NIV translator loses seminary job. (July 14, 19997)
Previous Christianity Today articles on Bible translation include:
Article continues below
A Translation Fit For a KingIn the beginning, the King James Version was an attempt to thwart liberty. In the end, it promoted liberty. (Oct. 22, 2001)
The Reluctant RomansAt Douai in Flanders, Catholic scholars translated the Bible into English as an alternative to the Bible of "the heretics." (Oct. 22, 2001)
We Really Do Need Another Bible TranslationAs good as many modern versions are, they often do not allow us to hear what the Holy Spirit actually said. (Oct. 19, 2001)
Old Wisdom for New TimesThe International Bible Society is doing "spiritual archaeology" and retro-publishing to reach seekers. (April 23, 2001)
And the Word Came with PicturesVisual Bible International (VBI), is producing a movie version of the Bible book for book, word for word. (March 1, 2001)
New Bible translations help to preserve world's disappearing languagesThe total number of languages in which the Bible is available in part or in its entirety now stands at 2,233. (Feb. 28, 2000)
What Bible Version Did Jesus Read?What does the knowledge that Jesus used different versions of Scripture mean for us today? (April 26, 1999)
On the Shoulders of King JamesBarclay M. Newman has kept before him a question posed by the translators of the 1611 King James Version: "What can be more [important] than to deliver God's book unto God's people in a tongue which they understand?" (Oct. 27, 1997)
Confessions of a Bible TranslatorAs a stylist on a new translation of the Bible, Daniel worries over the effectiveness of the language into which the text is translated. (Oct. 27, 1997)
Have something to add about this? See something we missed? Share your feedback here.
Our digital archives are a work in progress. Let us know if corrections need to be made.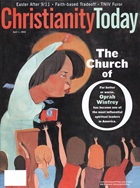 This article is from the April 1 2002 issue.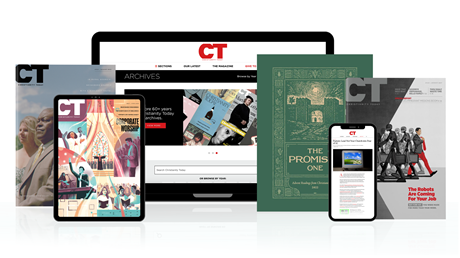 Subscribe to Christianity Today and get access to this article plus 65+ years of archives.
Home delivery of CT magazine
Complete access to articles on ChristianityToday.com
Over 120 years of magazine archives plus full access to all of CT's online archives
Subscribe Now
Bible Translation: TNIV Critics Blast Scripture 'Distortions'
Bible Translation: TNIV Critics Blast Scripture 'Distortions'