Islamic violence against Christians threatens to escalate this month as Africa's most populous country decides in the next election whether a Christian president will remain in power.
Olusegun Obasanjo, Nigeria's first civilian president in four decades, has spent much of his four years in office trying to keep ethno-religious violence from exploding into civil war. Much of the strife erupted when northern states began imposing Islamic Shari'ah law in 1999—in defiance of Nigeria's constitution.
State officials insist that Shari'ah law applies only to Muslims, but Human Rights Watch reports that Islamic vigilante groups arbitrarily judge and punish Christians with amputations and floggings.
"On several occasions, civilian groups attacked establishments owned by Christians and destroyed consignments of alcohol," the organization reports. "A group claiming to enforce Shari'ah flogged a Christian man for selling alcohol."
Ethno-religious violence in Plateau state resulted in the deaths of more than 2,300 persons in September 2001, according to the U.S. Commission on International Religious Freedom.
"Many northern states continued to ban or limit public proselytizing, although it is permitted by the Constitution," uscirf's 2002 report says. It adds that state officials discriminate against Christians in hiring, awarding contracts, and granting permits and licenses.
Shari'ah law adopted by 12 northern states has also put limits on church buildings and banned Christian education from state schools, according to Operation World.
The missions handbook also reports that evangelicals have grown from 5.7 percent of the population (2.1 million) in 1960 to 23.5 percent (26 million) as of 2000. Christians make up less than 50 percent and Muslims less than 40 percent of the nation's 111.5 million people.
Last April local authorities destroyed at least seven churches in Kano state on the pretense that they violated building codes, reports International Christian Concern. Islamic extremists in Plateau state attacked several villages in June, leaving 1,000 Christians homeless and razing all churches in the village of Wase. Muslims killed four people and injured 20 in a village near Jos.
Persecution of Christians began before the adoption of Shari'ah law, which had long been practiced as noncriminal "family law." Between 1991 and 2000, religious persecution led to Muslims killing thousands of Christians in Kaduna, Gombe, Sokoto, Kano, Bauchi, and other northern states, Operation World reports. The violence included the murder of pastors and the destruction of hundreds of churches.
Related Elsewhere
You can also contact your representative or senator online, as well as the White House.
The U.S. State Department Human Rights Report and Annual International Religious Freedom Report for Nigeria are available online.
Christianity Today's "Bearing the Cross" articles by Jeff M. Sellers have focused on persecution in countries including Egypt, Cuba, Turkmenistan, India, Saudi Arabia, Iran, Vietnam, Pakistan, Laos, North Korea, Sudan, Indonesia, and China.
Christianity Today's persecution archive has more articles on religious discrimination and violence from around the world. The World Report section allows readers to search for past articles by country (see articles on Nigeria).
Article continues below
For more on Nigeria and Shari'ah law, see Yahoo's Full Coverage and AllAfrica.com
Christianity Today articles on persecution and religious tensions in Nigeria include:
Violence-Weary Muslims and Christians Talk Peace in Nigeria | Shari'ah law divides leaders. (Nov. 4, 2002)
'A Blast of Hell' | 500,000 people uprooted, thousands dead in violence. (Sept. 24, 2002)
Where Adultery Means Death | Political and religious leaders clash in Nigeria over the increased use of Islamic law (May 8, 2002)
Archbishop Proposes to Die in Place of Woman Sentenced to Stoning | Okogie's offer is a protest against Nigeria's Islamic Shari'ah law. (Feb. 25, 2002)
Chronic Violence Claims 2,000 Lives | The adoption of Islamic law in northern Nigeria has ignited conflict between Christians and Muslims. (Jan. 7, 2002)
Hundreds of Christians Take Shelter in Barracks After Riots in Nigeria | Some report that violence since mid-October has left more than 200 dead. (Nov. 1, 2001)
Religious Riots in Nigeria Leave Hundreds Dead | Leaders condemn the use of religion as a tool for violence. (Oct. 2, 2001)
Orphaned and Widowed | Christian families devastated since Shari'ah law adopted. (August 29, 2001)
Christians and Muslims at Odds Over Nigerian Constitution | Calls made to limit Shari'ah law in Northern states. (July 12, 2001)
Nigeria Officials Press Northern Governors to Scale Back Islamic Law | Churches harassed by Islamic youths purporting to enforce the law. (June 14, 2001)
Five Anglicans in Court After Rescuing Teenagers From Arranged Marriages | Priests claim Christian sisters are being forced into Islam. (June 5, 2001)
The Shari'ah Threat | Muslim Fundamentalist law troubles Christians and some Muslims. (Feb. 2, 2001)
'Focused, Determined, Deliberate' Destruction | Ecumenical leader calls on Nigeria to deal with religious violence between Muslims and Christians. (Oct. 30, 2000)
Nigerian Muslims and Christians Form a Religious Council | Gombe, a north Nigerian state, creates a council of faiths to deal with fears over Islamic law. (Sept. 19, 2000)
Churches Challenge Islamic Law | Christians plan to take Shari'ah to court. (Aug. 15, 2000)
Is Nigeria Moving Toward War? | Deadly riots lead to suspension of Islamic law. (March 31, 2000)
Nigeria On the Brink of Religious War | Northern states adopt Islamic law, increasing Christian-Muslim tensions. (Dec. 16, 1999)
Nigeria's Churches Considering Legal Challenge to Islamic Laws | Third state moving toward implementing Koranic laws (Dec. 17, 1999)
Can Christianity and Islam Coexist and Prosper? | Is peace with Islam possible? (Oct. 25, 1999)
Have something to add about this? See something we missed? Share your feedback here.
Our digital archives are a work in progress. Let us know if corrections need to be made.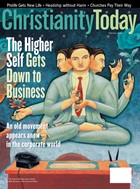 This article is from the February 2003 issue.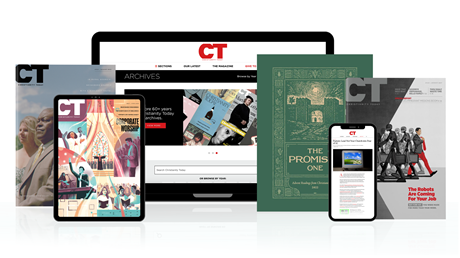 Annual & Monthly subscriptions available.
Print & Digital Issues of CT magazine
Complete access to every article on ChristianityToday.com
Unlimited access to 65+ years of CT's online archives
Member-only special issues
Subscribe
Nigeria: Sub-Saharan Powder Keg
Nigeria: Sub-Saharan Powder Keg