Earlier this year, the nation celebrated—if that is the word—the 30th anniversary of the Supreme Court's 1973 decision in Roe v. Wade, which held unconstitutional most state laws regulating abortion. Since then, Roe has become a kind of icon, before which politicians genuflect so grandly that the same Senate that passed legislation banning partial-birth abortion attached a statement to the effect that the ban does not indicate any disapproval of Roe.
What we tend to forget in the continuing battle over abortion is what a truly bad constitutional decision Roe really was. I do not mean it was bad in the moral sense, although a strong case can be made that it was. I mean it was bad in the legal sense, a judicial opinion so poorly reasoned that it is remarkable Roe continues standing as probably the only unchallengeable precedent of the past 40 years.
How bad a decision was Roe? One might start with its stunning breadth. The plaintiff claimed to have been raped—this turned out not to be true, but that is a moot point—and argued that the Texas state law at issue was too burdensome, prohibiting abortions even in cases of rape. The way law has been taught for a century in the United States, courts are not supposed to reach out to decide issues not presented in the case.
Canons of judicial decision-making hold that judges should stick to the issue presented. What is immediately apparent is that in order for Jane Roe to prevail, the justices need have ruled no more than that a state lacks the power to outlaw abortion in the case of rape. A decision so framed would have left the rest of the constitutional law of abortion to be worked out case by case, an approach that almost certainly would have resulted in a more nuanced body of precedent. By reaching to decide more than what the facts demanded, the Court grabbed at thin air, with predictably unfortunate results.
Second, the line of argument itself is misty. The justices explained that the ban on abortion necessarily rested on a theory about when human life began; or, at least, any legitimate ban had to have protection of life as its foundation. Yet, the Court noted, over the centuries, human beings have been unable to reach any sort of stable consensus on the question. And if there is no consensus—the majority concluded—then the state cannot regulate. The burden on the freedom of the pregnant woman is too great.
But it is difficult to see why the absence of consensus (assuming indeed that it exists) is a constitutional argument. It may indicate why the state is unwise to ban all abortions. It does not tell us why the state lacks the power to do so. Most of the time, if the facts necessary to legislate are unclear, it is the task of the legislators to choose among possibilities. Otherwise, Congress could never adopt most environmental laws: the science is usually in dispute, and the laws burden the rights of property owners.
The Court then proceeded to adopt its own reading of the unclear science, the result of which was the famous trimester structure: little or no regulation in the first trimester, regulation related to maternal health in the second, and a ban (in theory) on the basis of protecting life in the third. Although the scientific evidence changes all the time, the justices continue to cling to this model.
The weakness of Roe is of course well known to constitutional scholars, most of whom support it nevertheless because they like the result. The pages of the nation's law reviews have been filled for decades with efforts to "rewrite" the decision, that is, to offer it a more stable foundation: sex equality, freedom from religious establishment, any number of others. The justices, however, have stuck to their rather shaky privacy rationale, evidently less persuaded by the proposals emanating from the academy than by their original model.
This critique of Roe is independent of one's view of the underlying policy. One may perfectly well support abortion rights in some or all cases and yet think they should be determined by the legislature, or at least by court decisions that seem reasonable, as Roe does not. Roe rests not on reason but on fiat: it is the law of the land only because the justices say so.
Thirty years later, it is more apparent than ever that the real trouble with Roe v. Wade is what constitutional scholar John Hart Ely recognized the summer after the decision was handed down: the problem, wrote Professor Ely, is not that the case is bad constitutional law but that "it is not constitutional law at all and gives almost no sense of an obligation to try to be."
Related Elsewhere
Previous articles on Roe v. Wade include:
Wanted: A New Pro-life Strategy | Twenty-five years after Roe, and 37 million abortions later, we have to admit we are losing the fight. (Jan. 12, 1998)
Roe v. McCorvey | What made "Roe" betray the pro-choice cause? (Jan. 12, 1998)
You Say Choice, I Say Murder |Before prolife arguments can reach the undecided American, we have got to look at the language we use. (June 24, 1991)
Article continues below
The Abortion Wars | What most Christians don't know about the history of pro-life struggles. (Oct. 6, 1989)
Reversing Roe v. Wade | It may take more than a single court decision to counter abortion on demand. (Sept. 20, 1985)
Reversing Roe v. Wade | It may take more than a single court decision to counter abortion on demand. (September 20, 1985)
Arguments in Favor of Abortion Are Strong … | … if you accept one all-important assumption. (July 15, 1983)
Abortion and the Court | The Roe v. Wade decision runs counter to the moral sense of the American people. (Feb. 16, 1973)
Abortion and the Court | The Roe v. Wade decision runs counter to the moral sense of the American people. (February 16, 1973)
More Christianity Today abortion stories can be found at our life ethics archive. Previous articles about abortion in the U.S. include:
Prolife Advocates Herald Partial-Birth Abortion Ban | President Bush promises to sign May 13 Senate bill. (April 23, 2003)
Saved by Sonogram | Ultrasounds help crisis pregnancy centers reduce abortion. (Feb. 24, 2003)
New Life for Prolife | Abortion is no longer the ghastly growth industry it was in the 1970s and 1980s. (Feb. 24, 2003)
The New Partial-Birth Abortion Bill and Old Myths | Unconstitutional? Rare? Dangerous? Don't believe the disinformation campaign. (Feb. 24, 2003)
Prolife as Mafia? | Supreme Court to decide if racketeering laws apply to anti-abortion activities. (Jan. 15, 2003)
Saving Black Babies | Abortion has cost 13 million African American lives. (Jan. 19, 2003)
FDA Candidate Irks Abortion Pill Advocates | The Christian Medical Association says critics fear David Hager's "well-grounded" opposition. (Nov. 26, 2002)
Embracing the Unwanted | Chinese American Christians are starting to become more openly prolife. (May 9, 2002)
Doctors Slow to Prescribe Abortion Pill | Since RU-486's approval, rising safety concerns and common side effects have led to little use. (Nov. 12, 2001)
Whistleblower Fired | Nurse Jill Stanek's lawyer calls action retaliation for prolife views. (Oct. 26, 2001)
Bush's Prolife Strategy Questioned | White House chief of staff says abortion isn't on list of public policy priorities. (June 15, 2001)
Counteroffensive Launched on RU-486 | Abortion-pill critics allege safety concerns overlooked in FDA approval process." (June 15, 2001)
Virginia Okays Waiting Period For Abortion | NARAL says 43 prolife measures were passed at the state level last year. (April 2, 2001)
Article continues below
Bitter Pills | What does RU-486 change about abortion? (December 11, 2000)
House Passes Bill to Protect Babies Outside the Womb | Protection for infants who survive abortions draws 380-15 approval. (Sept. 28, 2000)
Partial Birth: What Next? | Louisiana's special assistant attorney general questions well-intentioned lawmakers. (August 7, 2000)
The Abortion Debate Is Over | Pro-lifers overestimated the average American's allegiance to logic. (Dec. 6, 1999)
Partial-birth Abortion Ban May Go to Supreme Court | Differing appeals court rulings increases chances of forthcoming decision. (Nov. 8, 1999)
Abortion Is Not a "Necessary Evil" | Why Americans oppose abortion but want to keep it legal. (May 24, 1999)
Refocusing the Pro-life Agenda | The pro-life cause is winning the battle of persuasion in the minds of many Americans. (March 1, 1999)
Abortion's Untold Story | How journalist Cynthia Gorney has helped both sides of the abortion debate to view the other side honestly. (April 27, 1998)
States Approving Bans on Partial-Birth Abortion | Lawmakers are no longer waiting on federal bill. (October 27, 1997)
Pro-life Legislation Makes Strides | Laws already have been enacted in a dozen states to ban partial-birth abortion. (July 14, 1997)
Profamily Victories Tempered by Abortion Override Failure (Nov. 11, 1996)
Abortion Pill Seems on Fast Track | Pro-life activists say they will now concentrate their opposition efforts on grassroots education about the drug's potential dangers. (Sept. 16, 1996)
Recent Christianity Today columns by Stephen L. Carter include:
Willing to Lose | By voting we place our hope in the next world. (March 4, 2003)
Virtue via Vouchers | The Supreme Court's recent decision can help prevent more corporate scandals. (Dec. 4, 2002)
Remedial History | The educational establishment seems confused about our spiritual heritage. (July 10, 2002)
Uncle Sam Is Not Your Dad | The separation of church and state protects families too. (March 22, 2002)
A Quiet Compromise | Why a moment of silence is better than school prayer. (Feb. 25, 2002)
Leaving 'Normal' Behind | Life before September 11 seemed more secure, but do we really want it back? (Dec. 4, 2001)
Rudeness Has a First Name | Instant informality actually sabotages true friendship. (Nov. 2, 2001)
Why Rules Rule | Debates on the Ten Commandments expose our culture's ultimate rift. (Sept. 6, 2001)
We Interrupt This Childhood | Parents who raise their children to do right face a barrage of resistance. (July 11, 2001)
And the Word Turned Secular | Christians should count the cost of the state's affirmation. (May 29, 2001)
Vouching for Parents | Vouchers are not an attack on public schools but a vote of trust in families. (Apr. 2, 2001)
The Courage to Lose | In elections, and in life, there is something more important than winning. (Feb. 6, 2001)
Have something to add about this? See something we missed? Share your feedback here.
Civil Reactions
Stephen Carter is the William Nelson Cromwell Professor of Law at Yale University. He is the author of The Impeachment of Abraham Lincoln (2012), The Violence of Peace, The Emperor of Ocean Park, and many other books. His column, "Civil Reactions," ran from 2001 until 2007.
Previous Civil Reactions Columns:
Our digital archives are a work in progress. Let us know if corrections need to be made.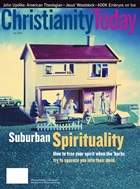 This article is from the July 2003 issue.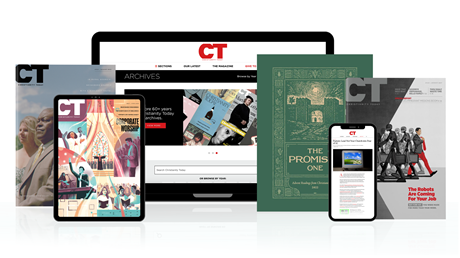 Subscribe to Christianity Today and get access to this article plus 65+ years of archives.
Home delivery of CT magazine
Complete access to articles on ChristianityToday.com
Over 120 years of magazine archives plus full access to all of CT's online archives
Subscribe Now
Roe vs. Judicial Sense
Roe vs. Judicial Sense