Apologetics/Evangelism
There Is A God: How the World's Most Notorious Atheist Changed His Mind
Antony Flew with Roy Abraham Varghese (HarperOne)
Our judges said:
"Makes the philosophical search for God both accessible and exciting. After a meal of Flew's rich stew of argument and opinion, one lifts a spoonful of most professional apologetics and mutters, 'Thin soup indeed.'"
Our coverage:
Thinking Straighter | Why the world's most famous atheist now believes in God. (April 2005)
Liveblog: On the Question of Suffering | Two authors with new books arrive at different points on the belief spectrum. (November 12, 2007)
Liveblog: Doubting Antony Flew | The New York Times questions the competency of the world's most famous ex-atheist. (November 5, 2007)
Biblical Studies
The Jesus Legend: A Case for the Historical Reliability of the Synoptic Jesus Tradition
Paul Rhodes Eddy and Gregory A. Boyd (Baker Academic)
Our judges said:
"Answers a timeless question: Can we trust the Gospels to report to us an historical portrait of Jesus? This is simply an amazing book: exhaustive in its coverage, elegant in its style. Will see heavy use for many years to come."
Christianity and Culture
Faith in the Halls of Power: How Evangelicals Joined the American Elite
D. Michael Lindsay (Oxford)
Our judges said:
"A lucid and well-documented survey. If we ever doubted that evangelicals have been playing a significant role in modern culture, we need doubt no longer. Lindsay's access to hundreds of leaders is an accomplishment in itself."
Our coverage:
The Evangelical Elite | Michael Lindsay says adherents of the movement can now be found in powerful positions in every niche of American life. (November 16, 2007)
Surprising Candor | Faith in the Halls of Power provides an intimate portrayal of a little-known side of the evangelical world. (November 16, 2007)
Christian Living
Caring for Mother: A Daughter's Long Goodbye
Virginia Stem Owens (Westminster John Knox)
Our judges said:
"Owens provides a moving and painfully honest personal account of her own journey with an aging parent struggling with dementia. Honesty, simplicity, and openness to the hard, deep lessons that age, dementia, and death offer those who come alongside."
Portions of Caring for Mother that appeared in Christianity Today and Books & Culture include:
Thanksgiving at Fair Acres | A meal with my mother and other nursing-home residents opened a small crack in their stony detachment, and gave a brief glimpse of the kingdom of heaven. (November 13, 2000)
What Shall We Do With Mother? | Poll your friends over fifty. Most of them are already wrestling with this question. (Books & Culture, July 1, 1999)
Grave Matters | I shouldn't have let my parents talk to those funeral salesmen unchaperoned. (March 1, 1999)
Books & Culture's review: Simply Stay | Caring for mother. (September/October 2007)
The Church/ Pastoral Leadership
The Call to Joy and Pain: Embracing Suffering in Your Ministry
Ajith Fernando (Crossway)
Our judges said:
"Simple, yet deep. Speaks directly to the heart of the pastor, to this confusing intersection where the calling into Christ's service, our greatest delight, is also the source of suffering. Fernando escorts the reader on a journey into the essence of ministry that will change the minister forever."
Our coverage:
Getting Back on Course | It's time to return to the priority of evangelism. (Ajith Fernando, November 2, 2007)
Fiction
Quaker Summer
Lisa Samson (Thomas Nelson)
Our judges said:
"Samson shines with themes of grace, purpose, and the emptiness of what we call success. Her stories prompt Christians to rethink stereotypes and call them to riskier living. Neither contrived nor saccharine; manages to convict without preaching."
History/Biography
A Secular Age
Charles Taylor (Belknap)
Our judges said:
"Massive and erudite, yet moving. Offers a powerful historical analysis of secularization, secularity, and secularism in the modern West. The best book ever written on the West's transition 'from a society where belief in God is unchallenged and, indeed, unproblematic to one in which it is understood to be one option among others, and frequently not the easiest to embrace.'"
Our coverage:
Philosopher Charles Taylor Wins 2007 Templeton Prize | Canadian at Northwestern University has written on spiritual scholarship, violence. (March 13, 2007)
From Books & Culture: What It Means to Be Secular | A conversation with philosopher Charles Taylor. (July 1, 2002)
Missions/Global Affairs
Disciples of All Nations: Pillars of World Christianity
Lamin O. Sanneh (Oxford)
Our judges said:
"Global sweep and academic depth. A masterful piece demonstrating the development of global Christianity. Sanneh shows missions as the complex story of missionaries and the national movements that missionaries set in motion, in all its warts and glory."
Our coverage:
It's Not About the Crusades | The clash with Islam is over new global realities. (July 19, 2007)
Bookmarks | Short reviews of Disciples of All Nations, The Beauty of God, and Kennedy's Brain. (John Wilson, January 2, 2008)
The Defender of the Good News: Questioning Lamin Sanneh | The Yale historian and missiologist talks about his conversion, Muslim-Christian relations, Anglican troubles, and the future of Christianity. (October 1, 2003)
Spirituality
The Jesus Way: A Conversation on the Ways That Jesus Is the Way
Eugene H. Peterson (Eerdmans)
Our judges said:
"Rugged and fearless, challenging and informed. Draws readers into a bold and knowledgeable conversation on the ways we go about following Jesus—and the ways we do not. A refreshing and accomplished reflection. A truly landmark work."
From Books & Culture:
The Jesus Diet | Eugene Peterson's "conversations in spiritual theology." (October/November 2007)
Theology/Ethics
Resounding Truth: Christian Wisdom in the World of Music
Jeremy S. Begbie (Baker Academic)
Our judges said:
"A profoundly creative, wonderfully engaging reflection on the encounter of theology and music. Impressive for its thoughtfulness, theological depth, and balance. Offers a robust theology of creativity and worship. Begbie's book is as good a way as any to discover afresh how faith comes through hearing."
From Books & Culture:
Music in God's World (September/October 2007)
Awards of Merit
Apologetics/Evangelism
Questions to All Your Answers: A Journey from Folk Religion to Examined Faith
Roger E. Olson (Zondervan)
Biblical Studies
Commentary on the New Testament Use of the Old Testament
G. K. Beale and D. A. Carson (Baker Academic)
Interview:
Two Testaments, One Story | Top evangelical scholars team up for landmark commentary on New Testament use of Old Testament. (February 8, 2008)
Christianity and Culture
Amish Grace: How Forgiveness Transcended Tragedy
Donald B. Kraybill, Steven M. Nolt, and David L Weaverzercher (Jossey-Bass)
Excerpt:
Amish Grace and the Rest of Us | The Amish response to the Nickel Mines shootings wasn't just plain Christianity. (August 17, 2007)
Christian Living (tie)
Ain't Too Proud to Beg: Living Through the Lord's Prayer
Telford Work (Eerdmans)
Gracism: The Art of Inclusion
David A. Anderson (Intervarsity)
From Today's Christian:
Racism vs. Gracism | Pastor David Anderson has a radical remedy for our nation's racial ills. (September/October 2007)
The Church/Pastoral Leadership
The Dangerous Act of Worship: Living God's Call to Justice
Mark Labberton (Intervarsity)
Our coverage:
The Lima Bean Gospel | The Good News is so much bigger than we make it out to be. (Mark Labberton, January 8, 2008)
From Leadership Journal: Excerpt: The Real Worship War | Forget about choruses versus hymns—what about justice? (Mark Labberton, Summer 2007)
Fiction
Home to Holly Springs
Jan Karon (Viking)
Our coverage:
An Incomplete Reconciliation | Jan Karon's latest contains all her traditional charms but misses an opportunity. (December 27, 2007)
From Books & Culture: Sherry with Father Tim | A conversation with Lauren Winner about Jan Karon's fiction. (November/December 2007)
History/Biography
The Great Awakening: The Roots of Evangelical Christianity in Colonial America
Thomas S. Kidd (Yale)
Missions/Global Affairs
Theology in the Context of World Christianity: How the Global Church Is Influencing the Way We Think About and Discuss Theology
Timothy C. Tennent (Zondervan)
Spirituality
Kingdom Triangle: Recover the Christian Mind, Renovate the Soul, Restore the Spirit's Power
J. P. Moreland (Zondervan)
Theology/Ethics
Discovering God: The Origins of the Great Religions and the Evolution of Belief
Rodney Stark (HarperOne)
Related Elsewhere:
Book awards, including last year's, are listed in our full-coverage section.
Have something to add about this? See something we missed? Share your feedback here.
Our digital archives are a work in progress. Let us know if corrections need to be made.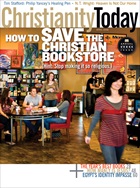 This article is from the April 2008 issue.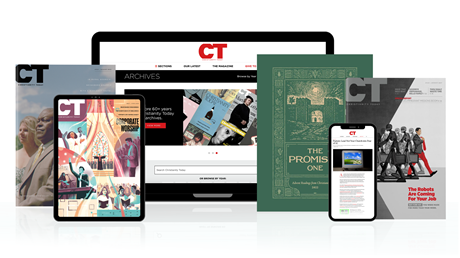 Subscribe to Christianity Today and get access to this article plus 65+ years of archives.
Home delivery of CT magazine
Complete access to articles on ChristianityToday.com
Over 120 years of magazine archives plus full access to all of CT's online archives
Subscribe Now
2008 Christianity Today Book Awards
2008 Christianity Today Book Awards