The Magazine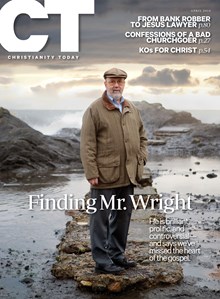 This feature is for subscribers only:
Table of Contents
In Every Issue
Quest for the Historical Wright
N.T. Wright told us his plans 15 years ago. How they have panned out.
Reply All
Readers respond to the January/February issue via letters, tweets, and blogs.
God's Hot Pursuit of an Armed Bank Robber
After I surrendered to the FBI, I surrendered to the Holy Spirit.
Loading