The Magazine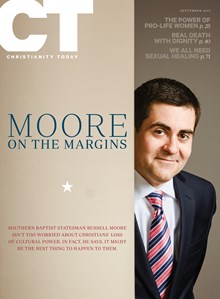 This feature is for subscribers only:
Subscribers get full print and digital access, including:
10 award-winning print issues
Standard and Reader Friendly PDFs of each issue
Full web access to ChristianityToday.com
20+ years of magazine archives
Table of Contents
In Every Issue
What We Mean by Prophecy
We all need a word of judgment—and of hope.
Reply All
Readers respond to the June issue via letters, tweets, and blogs.
Humbled Hustler
After years of making my own luck, my life was interrupted by the power of prayer.
Loading