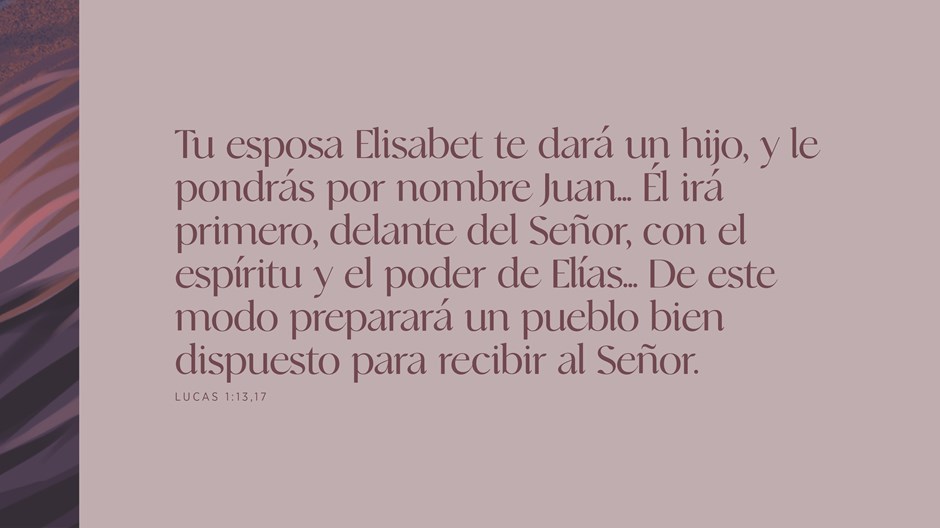 Para descargar nuestro devocional «El Evangelio de Adviento» completo, ingrese en este enlace.
Lea Lucas 1:5-25, 57-66
Si usted creció en un lugar donde nieva en Navidad, sabe que no hay nada como el silencio de una fría noche de invierno. Esto no es solo una idea sentimental, sino que forma parte del diseño de la creación de Dios. La nieve fresca absorbe y amortigua el sonido. El padre Joseph Mohr fue un hombre que reflexionó sobre el fenómeno de una fría noche de invierno. Mohr fue el joven sacerdote que escribió las palabras que se convirtieron en el querido villancico que cantamos a menudo en esta época del año, «Noche de Paz».
En la historia del nacimiento de Jesús, encontramos a otro sacerdote, Zacarías, y a su esposa, Elisabet. Lucas nos cuenta que ambos eran de ascendencia sacerdotal y que eran personas fieles y piadosas. Pero también sufrían mucho: en su largo matrimonio no habían tenido hijos y ya eran ancianos. Entonces ocurrió un milagro: el ángel Gabriel le dijo a Zacarías que Dios respondería a sus angustiosas oraciones de décadas. ¡Iban a tener un hijo!
Esta historia podría terminar ahí, y sería un encantador cuento de Navidad en el que la tristeza es sustituida por la alegría. Pero hay una nota inesperada y oscura en la melodía que no podemos ignorar. Como Zacarías tuvo dificultades para creer el mensaje de Gabriel (¿y quién no?), se quedó mudo durante todo el embarazo de Elisabet. Se quedó callado. Zacarías pasó de ser un respetable y elocuente sacerdote de Dios a ser un anciano que solo podía comunicarse por medio de señas. Fue una lección de humildad, incluso una que le trajo humillación. ¿Qué debemos hacer con este preocupante giro?
Dios siempre está haciendo mil cosas buenas en cada situación, incluso cuando no podamos verlas. El corazón compasivo de Dios sigue obrando cuando le proporciona a esta pareja de ancianos un hijo de gozo. El poder de Dios se manifiesta al usar este hijo para abrir el camino a la redención que venía al mundo. Se convertiría en el famoso profeta que bautizaría en el desierto, que llamaría al pueblo de Dios y que señalaría a Jesús.
La historia de Zacarías nos muestra que Dios sigue haciendo su obra de bondad y de gracia incluso en medio de nuestro quebranto e incredulidad. La fe tambaleante de Zacarías no fue un obstáculo para el poder de Dios. Aunque el silencio forzado de Zacarías fue frustrante y una lección que le enseñó humildad, en realidad fue un regalo. A través de este milagro negativo, Dios mostró a Zacarías y al mundo que estos hechos que estaban ocurriendo no eran meras coincidencias. No, este periodo de silencio demostró que Dios en realidad se estaba moviendo de una manera nueva y poderosa para traer vida al mundo. Como resultado, la historia de Zacarías no terminó con un juicio, sino con Dios abriendo su boca una vez más para proclamar la belleza de la misericordia de Dios.
Jonathan T. Pennington es profesor de Nuevo Testamento en el Southern Seminary y pastor de formación espiritual. Entre sus libros se encuentra Jesus the Great Philosopher.
Traducción por Sofía Castillo.
Edición en español por Livia Giselle Seidel.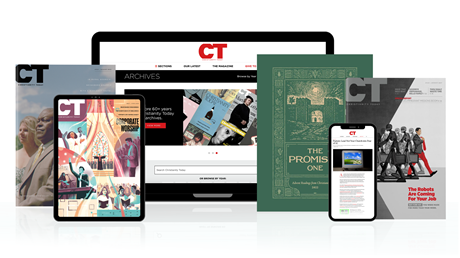 Subscribe to Christianity Today and get access to this article plus 65+ years of archives.
Home delivery of CT magazine
Complete access to articles on ChristianityToday.com
Over 120 years of magazine archives plus full access to all of CT's online archives
Subscribe Now
Tiempo de silencio, tiempo sagrado
Tiempo de silencio, tiempo sagrado