1545 The Council of Trent Begins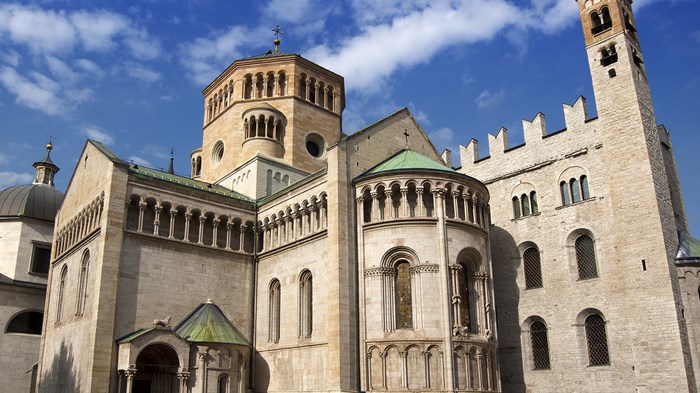 If 1517 marks the beginning of the Protestant Reformation, then 1540 (the founding of the Jesuit order) and 1545 (the opening of the Council of Trent) mark the beginning of the Catholic Reformation, also known as the Counter-Reformation.
When Luther sounded the call for reform, not all Catholics fled their church and became Protestants. Instead, many stayed, hoping for renewal. Pleasure-loving Pope Leo X was not the right person to bring reform. But a later pope, Paul III (1534–1549), appointed a commission to examine the state of the church. The commission's report, Concerning the Reform of the Church, was pointed: Popes and cardinals had become too worldly; bribery to gain church office was widespread; monasteries had lost their discipline; and the selling of indulgences was widely abused. (Protestants obtained a copy and published it as evidence of the church's corruption.)
Conflicting Interests
In 1537, Paul III called for a council, but political squabbles postponed its opening for eight years. The council finally began, in the northern Italian city of Trent, in 1545. The council held a number of meetings, with the three main sessions occurring in 1545–7, 1551–2, and 1562–3. The drawn-out sessions, and long delays between them, meant that representatives changed over the course of the council. And attendance was small; the opening session attracted only 34 leaders, and the largest meeting of the third session had only 255.
The council brought together a variety of competing agendas. Some churchmen, particularly members of the papal curia, resisted any reforms that would hinder their lifestyles. Bishops from Spain and France wanted a stronger, independent role. The Jesuits, on the other ...
You have reached the end of this Article Preview