Ordering Their Private World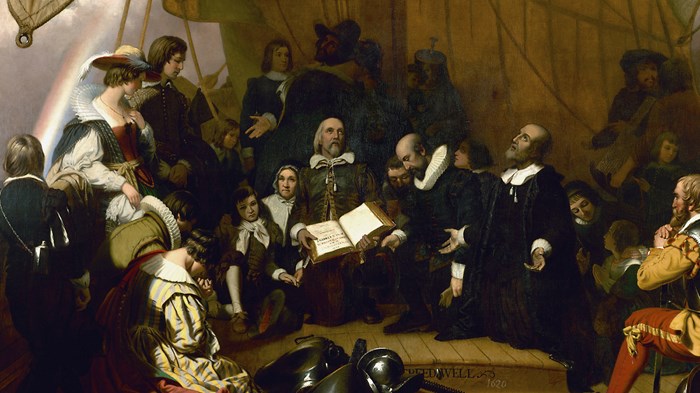 Alone in the dark, Roger Clap lay lost in meditation. Barely 21, and already a member of the Dorchester Church in the Massachusetts Bay Colony, he now felt a wave of uncertainty and insecurity rush over him.
"In my saddest Troubles for want of a clear Evidence of my good Estate," he wrote years later in his Memoirs, "I did … Examine my self upon my Bed in the Night, concerning my spiritual Estate."
Why did these doubts persist?
An immigrant from England just that spring of 1630, Clap was acutely aware that his way of coming to Christ was not so dramatic as the conversion experiences others professed: "I could not find as others did, the Time when God wrought the Work of Conversion in my Soul, nor in many respects the Manner thereof. It caused in me much Sadness of Heart, and Doubtings how it was with me, Whether the Work of Grace were ever savingly wrought in my Heart or no?"
In his anguish, Clap turned inward, meditating on his sinfulness. Following established methods of self-examination, he put the question "to my very Heart and Soul" whether he would willingly commit a certain secret sin again.
Suddenly, he found the resolution welling up within not to commit that sin again. "At that Time my conscience did witness to me that my State was good: And God's holy Spirit did witness (I do believe) together with my Spirit, that I was a Child of God; and did fill my Heart and Soul with such a full Assurance that Christ was mine, that it did so transport me as to make me cry out upon my Bed with a loud Voice, 'He is come, He is come.' And God did melt my Heart."
The inner life of the soul—this was the beating heart of Puritanism in seventeenth-century ...
You have reached the end of this Article Preview