Rejecting the Negro Pew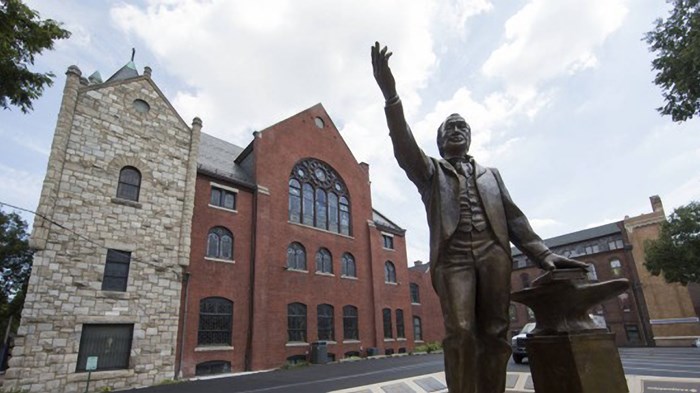 The African Methodist Episcopal and other black churches were born partly as a result of revival preaching, partly because of white segregation. Christian History asked Wesley Roberts to give us a glimpse into the beginning of the African-American church, especially the role played by Methodist Richard Allen. Dr. Roberts is pastor of Peoples Baptist Church in Boston, Massachusetts (the oldest African-American church in New England), and member of our advisory board.
"Negro Pews"
The 1740s Great Awakening, with its enthusiastic preaching and emotional meetings, resulted in a great harvest of black converts, most of whom were slaves. The informal services of the Baptists and, later, the Methodists attracted the most blacks—as did early Methodism's antislavery stance. By 1786, blacks made up about 10 percent of the Methodist church.
Although whites and blacks often worshiped together in the 1700s, blacks enjoyed no real freedom or equality—in the North or South. Segregated seating was typical; the area reserved for blacks was usually called the "Negro Pew" or the "African Corner."
Such discrimination motivated blacks, where possible, to organize their own churches, though white leaders actively opposed that. On the eve of the American Revolution, the first black congregations appeared.
The First Black Church?
Historians debate the date and place of the first black Baptist congregation in America, but it seems it was established in South Carolina between 1773 and 1775 by a slave named George Liele.
Liele was converted during the revivals that followed the Great Awakening. Licensed as an "exhorter," he traveled up and down the Savannah River preaching to other slaves. ...
You have reached the end of this Article Preview