The First Heroes of African American Christian History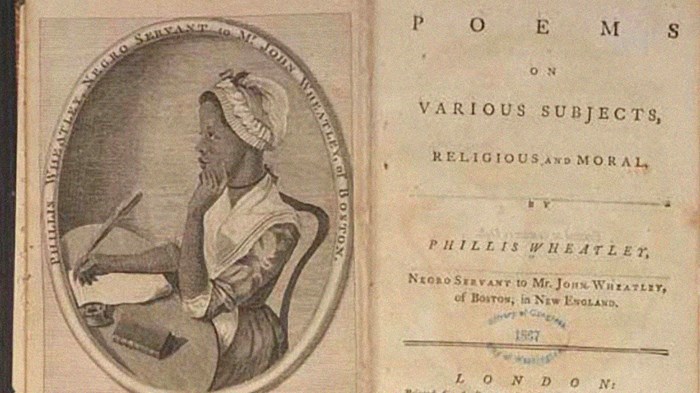 The Forgotten Poet
Phillis Wheatley, c.1753-1784
'Twas mercy brought me from my Pagan land,
Taught my benighted soul to understand
That there's a God, that there's a Savior too:
Once I redemption neither sought nor knew.
So wrote the first major black poet in American history and one of the nation's first major female poets, Phillis Wheatley.
She was born in Gambia, West Africa, stolen from her parents at age 7, enslaved, and brought to America. Boston tailor John Wheatley purchased her as a personal servant for his wife, Susannah. Phillis displayed a ready intelligence, learned English quickly, and soon began reading and writing poetry.
The Wheatleys were members of the famed Old South Meeting House in Boston, where Phillis attended church and was baptized at age 18. She achieved some renown with the publication, in England, of her Poems on Various Subjects Religious and Moral (1773). Though she had been examined by "18 of the most respectable characters in Boston" (to prove that she, a black women, really wrote the poems), no American publisher would publish her. Only with the help of evangelical philanthropist Selina, Countess of Huntington, did her poems come to the public's attention. As a result of her obvious gifts, her owners eventually gave her freedom.
Her poetry reflects the neoclassical style of the day but also reveals the circumstances of her life, especially her race and her faith. Perhaps her most famous poem was "On Being Brought from Africa to America," quoted above. Later she won the notice of General George Washington with a poem she dedicated to him.
She also memorialized the work of evangelist George Whitefield, a pioneer in preaching to blacks. Wheatley, in her poem ...
You have reached the end of this Article Preview