To Build a Fire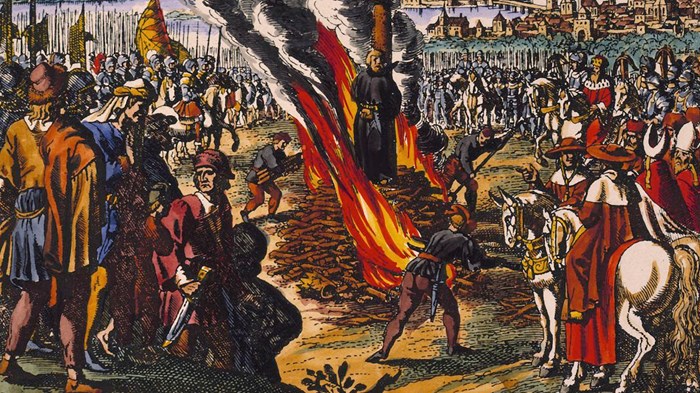 Constance, Germany, Saturday, July 6, 1415.
The cathedral was packed to the doors. A hot heaviness hung in the air. Jacob Balardi Arrigoni, Bishop of Lodi, was preaching from the text, "that the body of sin be destroyed" (Romans 6:6). Cardinals with red hats and bishops wearing miters sat in a semi-circle around a dying man whose chained, emaciated hands were clutched together. Holy Roman Emperor Sigismund occupied an imperial throne in full regalia. In the nave a variety of priestly garments had been carefully laid out on a table.
There were now only two options left open to the man in chains: unqualified submission to the council or condemnation. Recant or die.
The stake stood ready outside.
Peasant provocateur
Forty-three years earlier, Jan Hus had been born far from the shores of Lake Constance. He took his name from his hometown, the village of Husinec in southern Bohemia (today part of the Czech Republic). In Czech the word "hus" means "goose," and Hus often punned on his own name.
His parents were peasants—nameless and unknown. His mother taught Jan to pray and, as he grew older, influenced him toward a career as a priest.
Though Hus admits he originally pursued priesthood for the money and prestige, his spiritual zeal grew as he studied. In 1393 he spent his last bit of money to buy an indulgence, a certificate granting him forgiveness of sins. Hus recounts his poverty while studying at the university in Prague: "When I was a hungry young student, I used to make a spoon out of bread in order to eat peas with it. Then I ate the spoon as well."
Hus was not a brilliant student, and his university career was unexceptional, though he received a master's degree in 1396. He became ...
You have reached the end of this Article Preview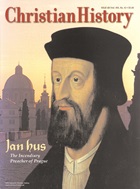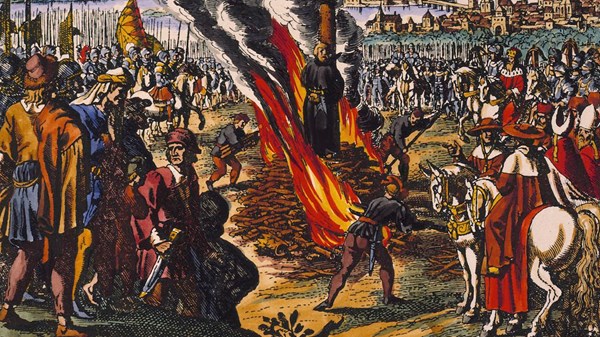 10/01/2000