Hail Mary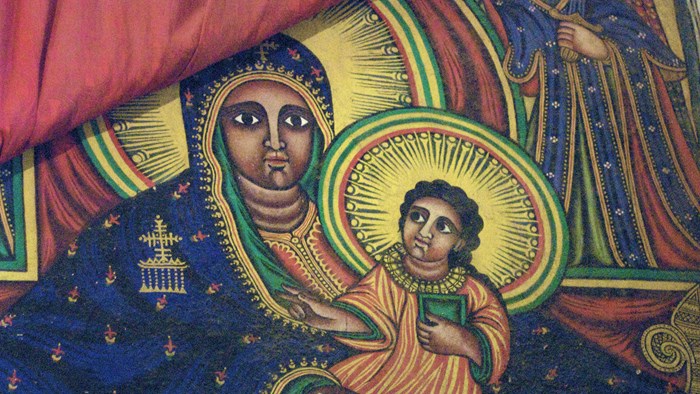 In the sixth month of her elderly cousin Elizabeth's pregnancy, a young, betrothed Jewish girl was astonished by a visit from an angel. It was the angel Gabriel, and he greeted the girl Mary with a reverential "Hail" and announced that she had "found favor" with God and was to conceive and bear a child to be called Jesus. Shocking enough; but there was more: the conception would occur not by natural means, but by the agency of the Holy Spirit (Luke 1:35-37).
Mary responded in obedience. She called herself the Lord's "handmaiden" (Luke 1:38 48)—a humble title that set the tone for the rest of the New Testament accounts and became the foundation for centuries of Marian devotion.
Mary recognized that she had become, like Enoch (Gen. 5:22) and Noah (who "found grace in the eyes of the LORD" [Gen. 6:8]), one "highly favored" by God (Luke 1:28 30). She saw that she would forever after be recognized as one "blessed … among women" (28, 42). This blessing was not for her alone, as she sang in her Magnificat (Luke 1:46-55), but for all God's children. She was the one woman, out of all women, through whom God would fulfill his covenant love and promise.
How improbable! This obscure Jewish girl became, through the work of the Holy Spirit and her willing obedience, the instrument of divine grace. Through her, the majesty and unapproachable holiness of God joined the frail impermanence of fallen humanity. She was the chosen vessel of the Incarnation, at the pivot point of God's saving plan. How could Mary not loom in the imagination of the church?
The woman and the Word
Although Mary the mother of Jesus is of almost unrivaled importance in historic Christianity, ...
You have reached the end of this Article Preview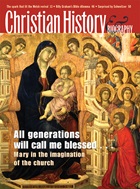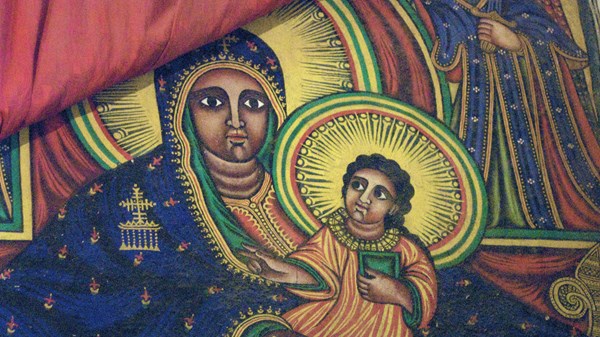 07/01/2004