CTPastors Has a Small Church Section – And They Want to Hear From You!
How to pitch, write and submit an article that fellow small church pastors will want to read, and the editors of CTPastors will want to publish.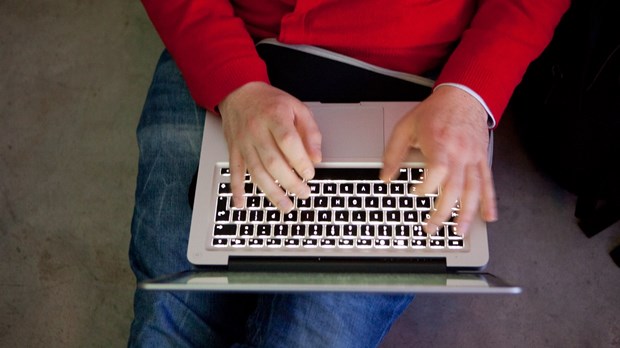 Do you have some creative, practical, encouraging ideas about small church ministry? If you can write about them in a clear, concise manner, CTPastors might want to publish an article from you.
For the first time ever, ChristianityToday.com has a section entirely devoted to small church ministry! And they're looking for great content from pastors like you.
If you're interested, here are some ideas about how to get started.
How to Submit Your Idea
Don't send an entire article. Send a title and a paragraph or two describing your idea and how you plan to develop it.
Send us a title and a paragraph or two describing your idea and how you plan to develop it.
Even if you've already written the article, just send in the summary (called a "pitch"). They get too many submissions to read entire articles until they know what they're getting.
Add a couple sentences about you and your ministry, so they know why you're qualified to write on this topic.
How to Write a Pitch
Here's an idea of what a successful pitch might look like:
Title: Running an Effective Internship Ministry – In Any Size Church
Description: I plan to write a 900-1,200 word article about the value of small church internships. It will include practical principles for finding that elusive first intern, plus 10 principles for running a successful internship ministry. I especially want to emphasize that the best reason to start an internship ministry is not for the free labor, but because the church wants to invest in the next generation of ministers.
About the author: I pastor a small church (approx. 150 in attendance) in California. We have run a successful internship ministry for 13 years, helping prepare and send over 100 interns into the ministry.
Once you have your title, pitch and short bio written, send it to the small church section editor, Kyle Rohane, at krohane@christianitytoday.
Feel free to link to the CT "Writer's Guidelines" page for more info on writing your pitch.
How to Write Your Article
If your idea gets approved, here are some guidelines to help you write an article that fellow pastors will want to read, and editors will want to publish. (In addition to making sure your idea is biblically sound and covered in prayer.)
Write with Church Leaders In Mind
The small church section is a division of CTPastors, so the readership is church leaders. Write for them, not for the general market.
Get to the Point
Stay away from cute titles (the editors will likely tweak or change it, anyway). And don't start your post by telling a long tale about where you were sitting one day when this idea came to mind. Instead, follow this simple template:
Pivot is a part of CT's Blog Forum. Support the work of CT. Subscribe and get one year free.
The views of the blogger do not necessarily reflect those of Christianity Today.
Join in the conversation about this post on Facebook.