China Shuts Down Another Big Beijing Church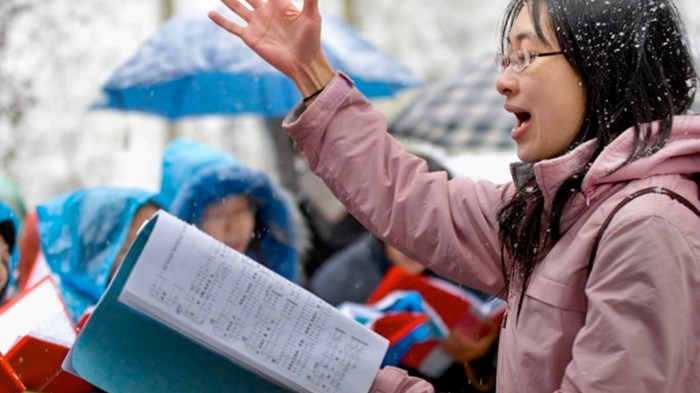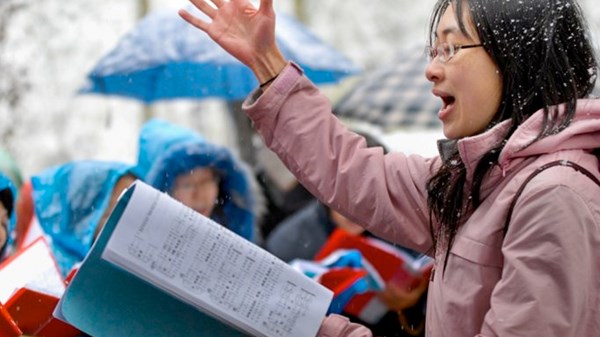 China Shuts Down Another Big Beijing Church
Another prominent unregistered church in China, Shouwang Church in Beijing, was raided by Chinese police over the weekend and officially banned from gathering to worship.
Shouwang, which draws more than 1,000 attendees, is the fourth major underground congregation shut down by the Communist government over the past several months, as party leaders and heads of the state-sanctioned Three-Self Patriotic Movement intensify efforts to rid religious groups of Western influence and exert control to make them more Chinese.
Similar to earlier incidents at Early Rain Covenant Church in Sichuan, Zion Church in Beijing, and Rongguili Church in Guangzhou, officials interrupted Bible study gatherings at two Shouwang Church locations on Saturday, putting the activities to a halt, interrogating and briefly detaining dozens of attendees, and switching the locks of their buildings to keep them from returning, according to International Christian Concern (ICC).
The church had been charged with violating the country's Regulations of Religious Affairs and Regulations on the Registration and Management of Social Organizations by operating without government registration.
Shouwang members refused to sign a document pledging to never attend the church again, and leaders said the church will continue to worship by adjusting meeting times and locations.
Throughout its 26-year history, Shouwang members have refused to come under Communist authority and persevered despite persecution, with their "underground" services forced outside when evicted from their buildings in 2009 and with their founding pastor Jin Tianming under house arrest since 2011.
"China's oppression against house churches will not be loosened," Bob Fu, ...
03/27/2019