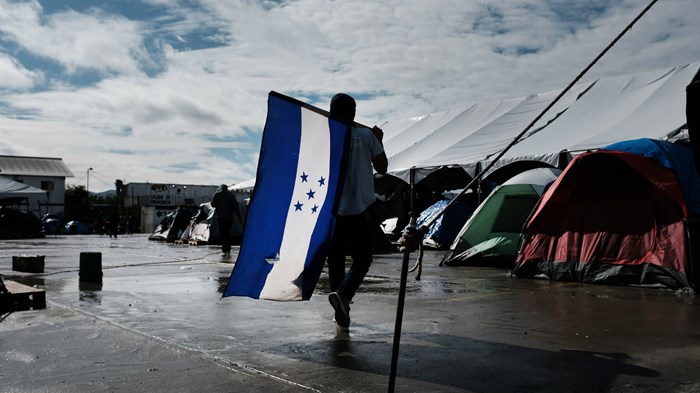 Image: Spencer Platt / Getty Images
Honduran youth pastor Douglas Oviedo won his asylum hearing last week. After fleeing violent gangs in Central America, trekking north to the US, and then being returned to Tijuana for seven months, he has won the right to stay in the country. He is safe—at least while the US government decides whether or not to appeal the court's decision.
The 35-year-old first arrived in California with the heavily publicized migrant caravan in November 2018. He was returned to Tijuana in January along with thousands of other asylum-seekers, as part of the Trump administration's "Remain in Mexico" program, which keeps asylum seekers out of the US while their cases are being heard.
Oviedo won his case after he proved the threats he faces in Honduras constitute grounds for asylum under US law. He posted on Facebook today thanking God for remaining by his side throughout the process and sharing pictures from California.
He is one of only a few Central Americans to receive asylum ...
1