Millennials Rising: The Next Great Generation
Neil Howe and William Strauss
Vintage, 304 pages, $14

In Search of Authentic Faith: How Emerging Generations Are Transforming the Church
Steve Rabey
Waterbrook, 218 pages, $11.95
Millennials Rising, the fourth collaboration by Neil Howe and William Strauss, is a comprehensive demographic analysis that (they say) points to generational trends. Their work is groundbreaking insofar as it has set the terms for the larger discussion, and their names appear in just about every book coming out on youth these days. As long as you take their research for what it is, hypothesis based on perceived trends, it helps sketch out the broader issues at work on a given group coming of age at a given time.
Howe and Strauss have traced a notable difference between the up-and-coming peer groups known as Generation X and their younger counterparts, whom they tag the Millennials. But even Howe and Strauss, who have more or less set the terms of the discussion, have fiddled with the boundaries for identifying these generations. In their earlier book, Generations (1991), they locate Gen Xers as those born between 1965 and 1976 and Millennials between 1977 and 1994. In Millennials Rising, these have changed to 1961-81 and 1982-2002. This kind of imprecision is the bane of generational studies; boundaries are flexible. These shifting definitions complicate an already confusing picture.
The authors assert that the younger of these, the Millennials, are coming of age with a collective can-do ebullience, in no small measure due to their "hav[ing] been regarded as special since birth and. … more obsessed-over at every age than Xers." They cite the trend in "kinderpolitics" (politicians' championing issues relating to children) to bear this out. "[S]ocial programs for kids remain the one area of government that attracts interest and zeal," they write, suggesting this means Millennial children receive better care. The authors miss the irony, however, that government programs remain part of the problem with the state of childhood since they replace the role of the stay-at-home parent.
In any case, Howe and Strauss are to be credited for their daring assertion that the Millennials will become the next civic generation cut from the cloth of the heroes of World War II. By the 2020s, they say, Millennials "may well have matured into the same kind of results-oriented young adults those four ancestral generations produced on the eve of the gravest tests of this nation's history." Some demographic trends bear this out: teen pregnancy is down, voluntarism is up.
But what, beyond generational ebb and flow, compels them to say so? Their answer: "[Millennials] will be empowered by their specialness, familiarity with uniforms, used to meeting and beating high standards, respectful of adults, responsive to command." It's a start. But when young people that I have observed have acted heroically, they did not appear driven by a sense of generational specialness or a familiarity with uniforms. This is a spiritually animated cohort, an aspect of their demographic that is sorely underreported by Howe and Strauss.
Christian Stuff
Christian trend-watchers and researchers have made strides describing this spiritual animation. But here, as elsewhere, the terrain can be confusing. Evangelical pollster George Barna monitors the heartbeat of this cohort, and every six months or so he comes out with data that at first glance may seem contradictory. In a survey done last fall of about 600 teens, he concluded that 86 percent identified themselves as Christian, but only one-third of those considered themselves "born again." Sixty percent said a person could gain salvation through good works. Other Barna studies have shown that there is a marked interest in God, Jesus, and spiritual issues generally, but there is also a downturn among youths' interest in church.
In his book In Search of Authentic Faith, Steve Rabey describes innovative worship models that are reaching Generations X and Y, suggesting that these approaches are heralding "a new reformation of ecclesiology and methodology." He concludes, "The emerging generations of young people. … feel that most traditional and contemporary churches fail to touch them."
Here again, the evidence is contradictory. Part of the problem rests with Rabey not making a clear distinction between Generation X and the Millennials. The statement would apply, generally, to Gen Xers. But it contradicts my (and others') research about the Millennials. In the course of writing two books on teen issues and in researching a third, I have found that many are being drawn to traditional forms of worship, particularly its tactile expressions in ritual and liturgy.
A good example can be found in the work being done by Mark Yaconelli at San Francisco Theological Seminary, through the Youth Ministry and Spirituality Project. Highlighted in national print and broadcast media, his program follows "spiritual formation" as the model for youth ministry and has met with success. At a retreat sponsored by the project, The Wall Street Journal (Dec. 18, 1998) notes, "The teens [enter] the dark sanctuary, where they perform rituals and learn to pray as the ancients did. Sometimes they write their sins on paper and burn them in a candle flame." Yaconelli said the teens "went crazy" (that's good) and the mailing list grew from 35 to 200 in two years.
Barna's research concludes that there is a distaste for "church" among this cohort. But as I have seen it expressed, this has less to do with the institution itself than with perceived failures on the part of some models of leadership. I interviewed a young man who (with his band) launched a Friday-night worship service during the summer of 2000, and by the summer's end, it was drawing over 300. He said he felt that many area churches had domesticated the definition of the Christian life to mean "Don't drink. Don't smoke. Do your devotions. Respect your parents. Don't offend anybody—like living the Christian life means sitting at home watching wholesome videos." Whether he criticizes the church for real or perceived faults, his attempt to (as he puts it) "see [Jonathan] Edwards, [John] Calvin, and some of the other Reformers' view of God brought back into the church" does not reflect a rejection of tradition so much as a dissatisfaction with the status quo.
In any case, Rabey's book helpfully points to innovative ministries that defy standard worship protocol and successfully capture the heartbeat of "the emerging generations of young people."
I am looking over these and other mountains of books written by experts on youth spirituality when my 17-year-old son interrupts. He is leading a small-group study for about 20 freshmen and sophomores, and he tells me he needs to order the books. I ask him what books he needs to order. The Cost of Discipleship by Dietrich Bonhoeffer, he says. "We're especially interested in studying the section on the Sermon on the Mount." Paul's words came to mind: "God chose things the world considers foolish in order to shame those who think they are wise."
Wendy Murray Zoba is a senior writer for CT.
Related Elsewhere
Millennials Rising and In Search of Authentic Faith are available from Amazon.com and other book retailers.
Other Christianity Today articles on youth the coming generations include:
The Homeless VIPs | 'Third-Culture Kids' may be one of the most neglected, and most influential, unreached people groups. (Mar. 7, 2001)

'Youth has Special Powers' | If their rising interest in mission trips is any indication, the Millennials may be a generation uniquely wired to stand—and sweat—for God. (Feb. 8, 2001)

Kingdom Prodigy | How an 8-year-old girl from Georgia began a community program that has fed thousands. (Dec. 7, 2000)

Grunge, Boomers in Concert | Teens and parents fast and pray together for "massive youth revolution." (Sept. 7, 2000)

World Youth Day Hailed as "Popestock" | Two million young people turn up for Mass in Rome with Pope John Paul. (Aug. 22, 2000)

Losing Our Promiscuity | The church has an unprecedented chance to reach a generation burned by commitment-free sex. (July 7, 2000)

Potlatch Gospel | Alaskan churches debate whether they should reach at-risk youth by using their culture's pre-Christian traditions. (June 15, 2000)

Columbine's Tortuous Road to Healing | One year later, survivors' recovery is filled with painful twists and turns. (Apr. 14, 2000)

Videos of Hate | Columbine killers harbored anti-Christian prejudice. (Jan. 26, 2000)

Elegy for a Jesus Freak | "These are the ultimate Jesus Freaks—the people who are willing to die for their faith." —Toby McKeehen of dc Talk (Dec. 9, 1999)

Retailers Marketing Martyrdom to Teens | Littleton massacre now merchandising opportunity. (Nov. 12, 1999)

Cassie Said Yes, They Said No | The mainstream press unquestioningly accepted Salon.com's flimsy "debunking" of the Columbine confession. (Nov. 1, 1999)

Church Shooting Creates New Martyrs (Oct. 25, 1999)

Gen-X Apologetics | Passing on the faith to those raised on Star Wars spirituality. (Apr. 26, 1999)

"Do You Believe in God?" | Columbine and the stirring of America's soul. (Oct. 4, 1999)

Youth Like Pope; Question Teachings (Mar. 3, 1999)

The Class of '00 | These "millennial" teenagers are forcing the church to rethink youth ministry. (Feb. 3, 1997)

A Generation of Debtors | A Gen-Xer reflects on the deficits bequeathed to his generation and on its fear of redemption. (Nov. 11, 1996)

Up and Comers | Fifty evangelical leaders 40 and under. (Nov. 11, 1996)

Pastor X | In sneakers and jeans, Southern Baptist Chris Seay is getting his generation to go to church—at least we think it's a church. (Nov. 11,1996)
Article continues below
Have something to add about this? See something we missed? Share your feedback here.
Our digital archives are a work in progress. Let us know if corrections need to be made.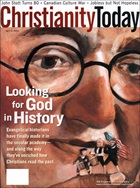 This article is from the April 2 2001 issue.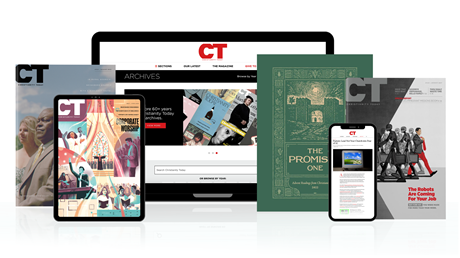 Subscribe to Christianity Today and get access to this article plus 65+ years of archives.
Home delivery of CT magazine
Complete access to articles on ChristianityToday.com
Over 120 years of magazine archives plus full access to all of CT's online archives
Subscribe Now
Decoding Generations
Decoding Generations