Advent
Advent, which stems from adventus, or "coming," is a time for Christians to contemplate both Christ's first coming to the world as baby and his return in glory. It's also a time to reflect on important foundations of the Christian faith, including the Incarnation and the Virgin Birth.
Featured Articles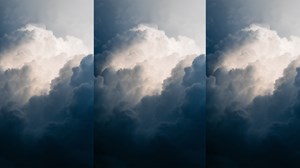 Fleming Rutledge: John the Baptist Points to the Real Hope of Advent
We're not awaiting a helpless baby, but a righteous and powerful judge.
The Advent of Humility
Jesus is the reason to stop concentrating on ourselves.
Advent 2020: Digital Devotional Bundle
A 30-day devotional bundle to help churches, families, and small groups journey through the 2020 Advent season.
loading more