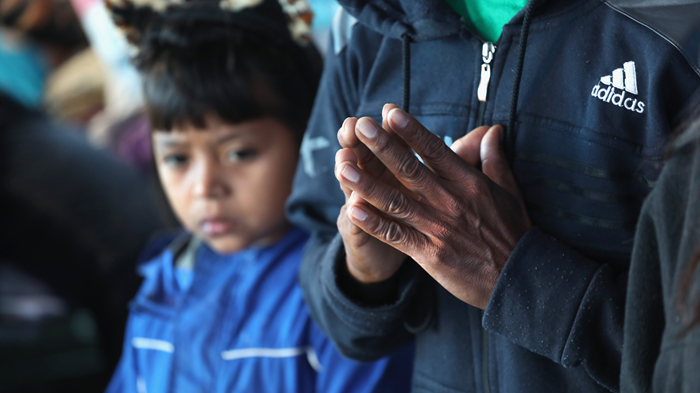 Image: John Moore / Getty Images
The Trump administration's latest change in immigration policy has shaken the believers and converts from El Salvador who fill Spanish-speaking evangelical churches in the United States.
The Department of Homeland Security announced Monday that it would end temporary protected status (TPS) for the roughly 200,000 Salvadorans allowed to live in the US without fear of deportation following a pair of earthquakes in their country in 2001.
After a decade-plus of working, worshiping, and growing families in the States, TPS recipients now have until next September to leave or obtain green card status; if they stay past the deadline, they will face the risks of living in the US illegally.
El Salvador—one of the most Protestant countries in Latin America—represents the largest group of Latin American immigrants to the US outside of heavily Catholic Mexico. So the news hit especially hard at evangelical churches like Casa Del Alfarero in Silver Springs, Maryland.
The Assemblies of ...
1