The Magazine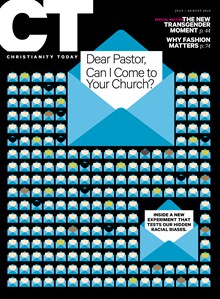 Read CT online anywhere you go.
Subscribers get full print and digital access, including:
10 award-winning print issues
PDFs of each issue
Full web access to ChristianityToday.com
60+ years of magazine archives
Table of Contents
In Every Issue
What the Mirror Can't See
Only God knows what is in our hearts. But sociological findings can get us closer.
As I looked up at the burning twin towers, life-changing words came to me—words I suddenly heard inside my head.