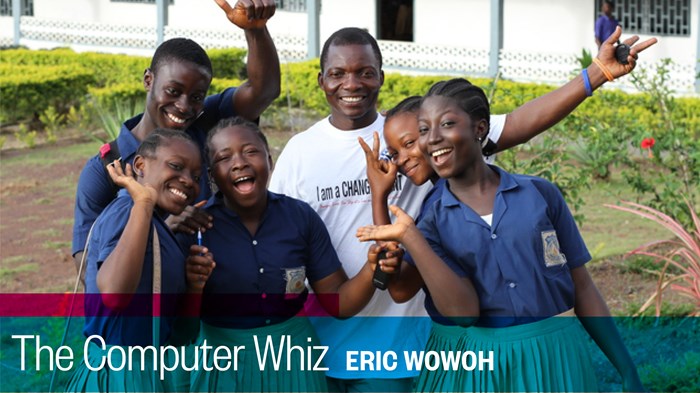 Image: Courtesy of Change Agent Network
Dallas, Texas | canintl.org
Many who hear the story of Eric Wowoh's life would say a single computer changed everything.
When civil war broke out in Wowoh's native Liberia in 1989, he resisted capture by child soldiers and escaped the country the following year. The young refugee moved throughout West Africa before landing at a refugee camp in Nigeria, where he used a desktop computer he inherited to train over 700 refugees on basic computer skills. That inspired him to start Change Agent Network (CAN), an education nonprofit setting up schools and computer training programs in Liberia, among the 10 poorest countries in the world.
But in Wowoh's mind, it was God who changed everything. "It's hard to talk about what I do without talking about the story of God and the sovereignty of God," he told CT. "I couldn't do this work and still believe in humanity and still see good if it weren't for God."
Wowoh moved to the United States in 2006 through a US resettlement program and today works from CAN's Dallas office to connect its Liberian-led campuses with global partners and funders, from major donors to US churches and community groups.
CAN's 14 schools have graduated over 1,400 students, among them Jerolimic Piah, the press secretary to Liberia's president. CAN has three additional campuses under construction to open this September, and the organization continues to fundraise and support programs affected by last year's Ebola outbreak.
1
You have reached the end of this Article Preview