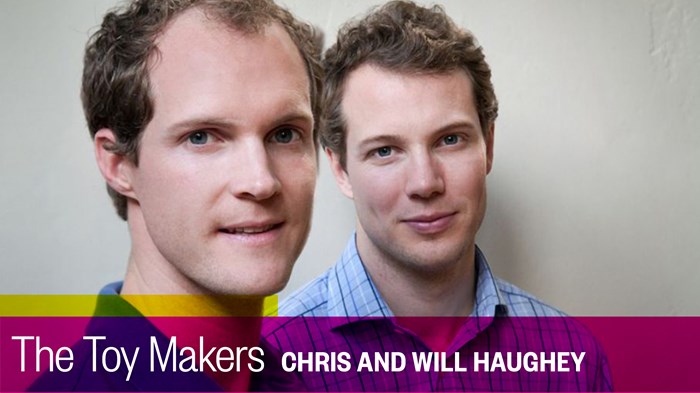 Image: Courtesy of Tegu
Tegucigalpa, Honduras | @tegu
Brothers Chris and Will Haughey set out to reinvent something as seemingly unchangable as the wheel: the wooden block. More than a decade ago, the St. Louis natives set out to start a business in Honduras that used a natural resource—sustainably harvested hardwoods—to boost the economy of one of the poorest countries in the Western hemisphere. Armed with experience in mission and finance (plus business and engineering degrees), the Haugheys designed one-of-a-kind magnetized wooden blocks that are now sold through their company, Tegu.
"Coming into the toy industry with a fresh set of eyes and without any preconceptions about what toys should be really helped us bring something unique and innovative," said Chris, who moved to Tegucigalpa to open their manufacturing plant. There, Honduran employees have built each Tegu block, cube, and column since 2010.
Tegu is a favorite of independent toy stores, socially conscious parents, and the "slow toy" movement, which puts a premium on toys made to last a lifetime. The blocks snap into place in any combination, giving kids a chance at "boundless play," as Tegu calls it, without the screens, sounds, and elaborate setup of many 21st-century toys.
With each purchase, Tegu replants a dozen trees, funds education for children living in slums, and supports its 225-person staff.
1
You have reached the end of this Article Preview