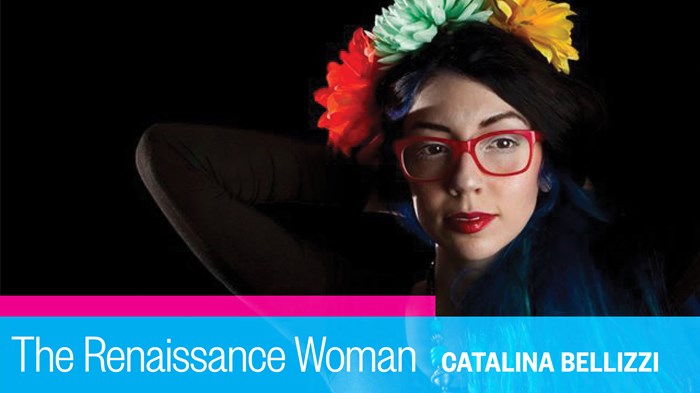 Chicago, Illinois | @cataphant
For Catalina Bellizzi, doing art "like a lady" is definitely a compliment. Whether it's painting, singing, teaching, or writing, she embraces what women bring to the creative space and finds her own inspiration mixing roles and genres.
"I'm coming at music from the perspective of a visual artist," Bellizzi—known as Ms. BZ to her elementary school students and Cataphant to her musical fans—told Christian hip-hop site Rapzilla last year. "Every song, in my mind, has visuals that I attached to it, and I interpret music visually." In addition to her own EP, Half Dead, she has performed with Christian hip-hop artists including Beautiful Eulogy.
The daughter of Colombian and Argentine parents and graduate of the School of the Art Institute of Chicago, Bellizzi writes especially for fellow female artists, many of whom face negative comparison to male industry colleagues. Instead of an inherent "talent gap," Bellizzi believes many women lack the support to launch their careers. Her grant fund, Young Lady, helps to cover expenses like production costs and photography shoots for young musicians.
"My actions of creating work are rooted in obedience—my obedience is rooted in identifying with Christ's death and resurrection— in other words, redemption," wrote Bellizzi last year. "Redeemed is the root of all my identity, therefore the title artist is a secondary outcome."
1
You have reached the end of this Article Preview