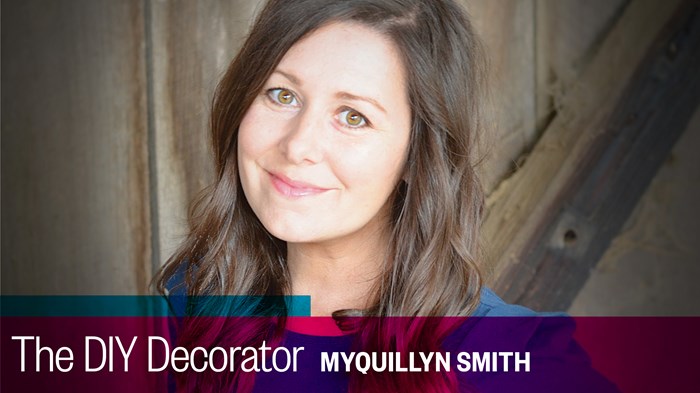 Image: Courtesy of Harper Collins
Midland, North Carolina | @thenester
Across Pinterest, Instagram, and design blogs, homeowners find more inspiration and how-to resources than ever: tips for arranging wall art, picking paint colors, restoring furniture. At first glance, Myquillyn Smith's popular site, Nesting Place, with its strands of tassels and chalkboard mantel, seems to fit right in.
But it quickly becomes clear that Smith has a different approach. Living with her husband, three sons, and "plenty of brown dog hair," she can't ignore the constraints of budget and practicality, but still cares about aesthetics. Her motto: it doesn't have to be perfect to be beautiful.
This cozy minimalism offers a refreshing sense of balance. Smith and her readers "desire something more than the next DIY craze or perfectly decorated space. We want to truly love, appreciate, and use our homes," she wrote. "We enjoy beauty and love a pretty room, but we aren't willing to destroy our finances or realign our priorities to get there."
Smith's embrace of imperfection has freed her to create unique pieces for her own home—wall art twisted from cotton mop strings, a wreath made of book pages—and more importantly, to create a space where she, her family, and their guests feel comfortable. The Smiths also host events and retreats in their refurbished barn.
1
You have reached the end of this Article Preview