The Magazine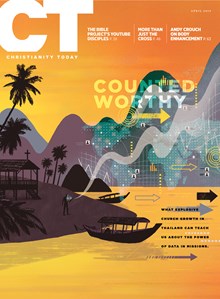 Read CT online anywhere you go.
Subscribers get full print and digital access, including:
10 award-winning print issues
PDFs of each issue
Full web access to ChristianityToday.com
60+ years of magazine archives
Table of Contents
In Every Issue
Our April Issue: Strength in Numbers
Can databases help us to see more like God sees?
I used to think religious people were ignoramuses. Then I got smart and took a chance on God.