John Knox and the Scottish Reformation: History in the Making - It Seemed So Innocent and Good
With this article, Christian History begins a new feature that shows how the Christian faith has affected, and been affected by, recent events.
This year many people are remembering, and debating, the dropping of atomic bombs on Hiroshima and Nagasaki 50 years ago. In the following piece, historian Richard Pierard takes a personal look at the beginning of the atomic era and Christians' involvement in it.
In early 1944, I was a few months shy of 10 years old when my father took a defense job at the Hanford Engineer Works (HEW) in Washington State. This was part of something known as the Manhattan Engineer District, an enterprise of the U.S. Army Corps of Engineers.
Having never ventured much more than 250 miles from Chicago, I could not conceive such a distance. The journey in an aging car that towed a tiny house trailer seemed like a pioneer odyssey. The wartime conditions imposed a maximum 35 miles per hour speed limit and gasoline rationing; our poor quality tires and frequent breakdowns added to the adventure.
Eventually we reached our destination, an arid, bleak, windswept place in the Columbia River Valley of eastern Washington. The foliage was sagebrush and dry range grass, the wildlife was jackrabbits and coyotes, and sandstorms were a regular feature. After being ordered to turn over cameras, binoculars, and two-way radios, we passed through a guarded fence and drove several miles until we arrived at Hanford, a sprawling construction camp.
From there nearly 50,000 people went out daily to labor at various sites in the surrounding region, where they built mysterious factories with meaningless names and no clear purpose. The workers were instructed simply to follow the blueprints, do what they were told, ask no questions, ...
You have reached the end of this Article Preview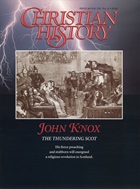 04/01/1995