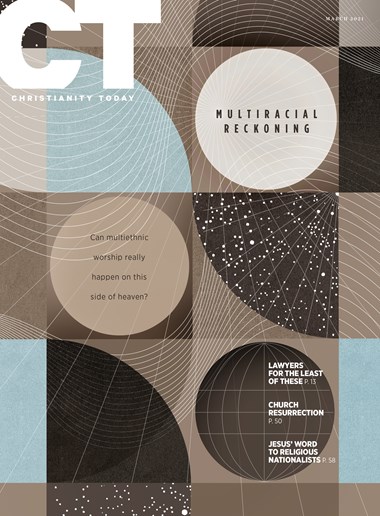 Read CT anywhere you go.
Subscribers have full access to CT's digital archives, including special issues. Download a PDF of this issue, or browse individual articles below.
About This Issue
This month's issue features a collection of stories exploring how far America's multiethnic church movement has come and how far it has yet to go. Ohio State University sociologist Korie Little Edwards, arguably today's preeminent researcher of multiracial congregations, writes in a personal essay about the African American struggle to find "oneness" in diverse churches. While it takes different shapes, that struggle is shared by Christians in other ethnic communities, and it dates back to the early Corinthian church.