12 Simple Steps for More Effective Small Church Planning Meetings
Since planning meetings are harder to do in a small church, it's even more important to make them matter.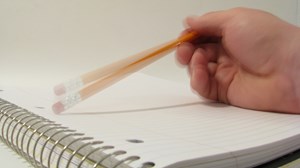 Image: Rennett Stowe | Flickr
I'm a big believer in planning. But I'm not a fan of meetings.
Yet planning requires meetings. So what's the answer?
We can do more effective planning by having more effective meetings.
In fact, when the meetings are more effective, we can usually have fewer of ...
Continue Reading ...
Why You Need to Change How You Preach (And 5 Changes I've Made)
The message of the gospel matters so much that we need to communicate it in the best possible way for those listening.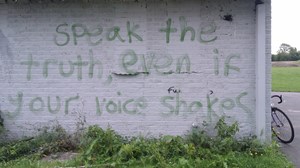 Image: Duncan Hull | Flickr
Patterns are good. Ruts are bad.
Patterns give us structure. Ruts keep us stuck.
Everyone who speaks in public develops speaking patterns. The danger is to not let those patterns become ruts.
That's why I purposely change the way I preach every few years.
Continue Reading ...
If You're Voting for Trump, You Can Unfriend Me (But I Hope You Won't)
Take a deep breath and read the entire post before you comment. It's not what you think.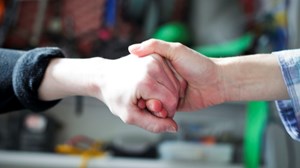 Image: jeanbaptisteparis | Flickr
The title of today's post comes from something I read on a friend's Facebook timeline last week. The parentheses are mine.
Before I explain why I used such a controversial comment as a blog post title, I'd like to expand on it.
You can also unfriend me if you're ...
Continue Reading ...
Sometimes a Small Church Is the Right Tool for the Job
Big and megachurches do a lot of great ministry. But they can't do everything.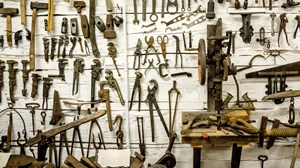 Image: Lachlan Donald | Flickr
I led a dying man back to Jesus last week. And it would not have happened if I wasn't a small church pastor.
Here's the story.
He and his wife have been attending a nearby megachurch. She is a committed believer. He is not.
Whe he realized his illness was reaching a ...
Continue Reading ...
11 Reasons to Stop Saying 'What No One Else Has the Guts to Say'
Outrage blogs may be popular, but they're seldom helpful, true or redemptive. And they're never as unique as they claim.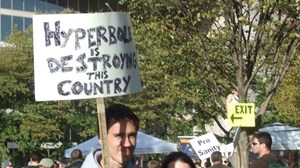 Image: Martha Soukup | Flickr
Just about every day a blog post or video comes across my path that claims to say 'what no one else has the guts to say.'
That claim is usually followed by an angry tirade of extremist and/or conspiracy-theory rhetoric that we've all heard a thousand times before. ...
Continue Reading ...
27 Benefits of Putting an Expiration Date On New Ministries In Your Church
Here's a great way open your church up to innovative new ideas by minimizing the risk – or at least the sting – of failure.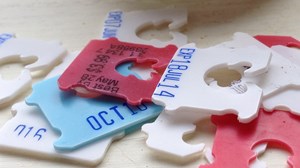 Image: Kate Ter Haar | Flickr
Fear of failure kills the innovative spirit. It's one of the main reasons many churches don't try new things.
But failure is a part of life. And ministry. It's especially a part of doing innovative ministry, because we can't know if something will fail ...
Continue Reading ...
Let Them Lean In: The Power a Subtle Gospel
We've become very noisy and personality-driven in our presentation of the gospel. Sometimes whispering is better than yelling.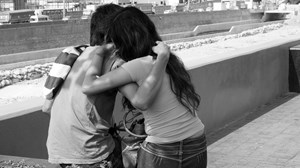 Image: Art DiNo | Flickr
We're in love with the spectacular. Superhero movies, bigger buildings, viral videos and over-the-top personalities.
It's the same in a lot of our churches.
We've become very noisy and personality-driven in our presentation of the gospel.
Continue Reading ...
Four Reasons I Love the Church Unapologetically
The Bible isn't shy about showing the warts of its heroes. But the church receives praise that's second only to Jesus himself.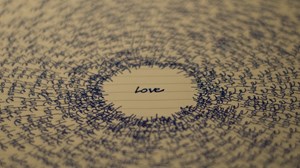 Image: *_Abhi_* | Flickr
I love the church.
For a lot of years, "I love Jesus, but not the church" or "the church may stink, but it's the only thing afloat" have been cool things for a lot of Christians to say.
I used to be one of those people. Not anymore.
I love ...
Continue Reading ...
Reality Check: We're All Going to Pastor a Small Church
Virtually every lead pastor will pastor a small church. At least for a while. Usually longer than we expect. Let's do it well.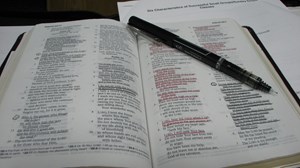 Image: George Bannister | Flickr
Three facts sit atop my list of things I wish someone had told me in Bible college.
FACT #1: 80-90 percent of pastoral ministry students will never pastor a church larger than 250 people.
FACT #2: Virtually all of us will pastor a small church for at least some time in ...
Continue Reading ...
15 Surprising, Tweetable Truths About Church Growth and Size
Are you interested in church growth? Do you like Twitter? Then you'll love these. Even if you don't agree with all of them.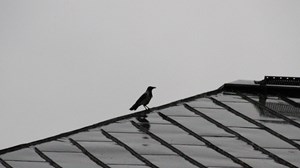 Image: David Hall | Flickr
Some principles about church size and church growth need an entire blog post to describe. Some require a book.
Others can be said within the current 140-keystroke limit of Twitter. Like the following 15 truths.
Because they come from my perspective, on the small side ...
Continue Reading ...
How to De-Clutter Your Church for More Effective Ministry
The healthiest churches are relentless about being effective, not just busy. They do this by following the Closet Rule.
Image: Sometimes_Sam | Flickr
It's not easy to create a culture of renewal, change and adaptability in an existing small church.
But it is essential.
There needs to be a renewal process in place or the changes will be random, unsettling and ultimately, unsuccessful. We'll end up work harder ...
Continue Reading ...
4 Signs Your Church May Not Need Small Groups
When it comes to small groups, what works for big churches may not work for small churches.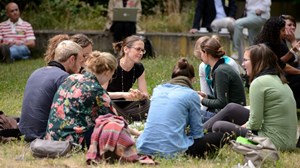 Image: Heinrich-Böll-Stiftung | Flickr
Small group ministry is a must for a healthy church. We need the fellowship, the accountability and so much more.
But what if you can't get small groups going strong in your small church, no matter how hard you try? Maybe you should stop trying. For a while, anyway.
Continue Reading ...
Follow Karl
Read More from Karl
Free Newsletters