The Magazine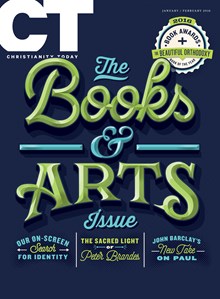 This feature is for subscribers only:
Table of Contents
In Every Issue
Christian Culture Is Better Than We Imagine
Let's not forget the church's long legacy of creativity and excellence.
Reply All
Responses to our November issue via letters, tweets, and blogs.
Testimony: When God Writes Your Life Story
Even while I was raised far from Christian faith, God revealed himself through classic children's books.
Loading