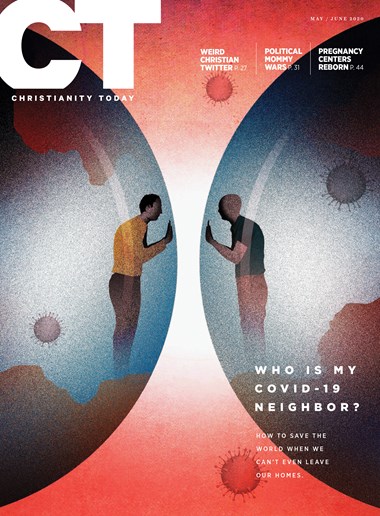 Read CT anywhere you go.
Subscribers have full access to CT's digital archives, including special issues. Download a PDF of this issue, or browse individual articles below.
About This Issue
Who Is My COVID-19 Neighbor?: While there are glimmers of hope suggesting the COVID-19 pandemic may be turning a corner in the United States and other countries, our cover story this month examines the virus's potential impact in the developing world. What will happen as the disease moves through regions with practically no ICU beds, and where shelter-in-place policies could push many to the brink of starvation? And as Christians long concerned about being global Good Samaritans, how many burdens can we really bear at one time?