3 Starter Principles for Becoming an Innovative Small Church
The change in my church needs to start with Jesus changing me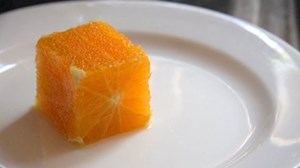 Innovative small church?
Do those three words belong in the same sentence? Can innovation happen in a small church? Is it even possible in an older small church?
Turning a tired, dying congregation into a fresh, innovative church is one of the greatest challenges a pastor can ...
Continue Reading ...
9 No-Fault, No-Excuse Reasons Many Healthy Churches Stay Small
There's no reason to believe that a healthy small church is making more mistakes than a healthy big church.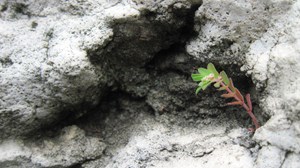 "What am I doing wrong?!"
How many small church pastors constantly torture themselves with that question?
And it doesn't help that someone's always writing another list to tell us about the mistakes and sins we must be committing that are keeping our church from ...
Continue Reading ...
Great Churches Emphasize What They're For, Not What They're Against
It's possible for people to agree with your list of sins and still not have a relationship with Jesus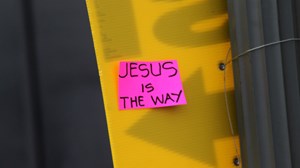 No one ever built a great church by emphasizing what they're against. (Well, no one but Jesus ever built any church, but you get what I mean.)
After all, the word "gospel" means good news.
What you're against may be really bad. And opposing it may be ...
Continue Reading ...
Forget the 200 Barrier - Small Churches Need to Break the Grasshopper Barrier
The only problem with smallness is when we think being small is a problem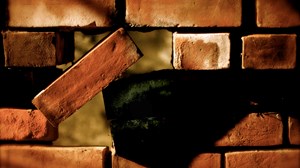 The 200 Barrier needs to be retired.
We have to erase it from our church leadership lexicon before it does any more harm to good churches and their pastors.
Yes, there is a difference in the way churches behave administratively under and over 200 (give or take 50). It ...
Continue Reading ...
9 Essential Elements of a Healthy Small Church Experience
Small churches should have a baseline of quality that people can rely on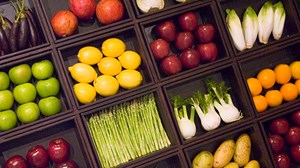 When someone goes to a healthy small church for the first time, what should they expect?
That's an easier question to answer for big churches, because they have a lot more in common with each other. Once any group – church or not – is serving 1,000 or more ...
Continue Reading ...
Megachurches are Not Normal - And That's OK
Small Churches are the norm. Megachurches are the exception. Neither is better. Both are needed.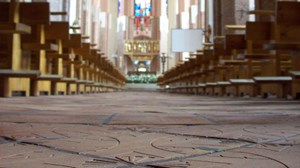 Megachurches are awesome.
How could we not be grateful when thousands of people voluntarily gather together every week to worship Jesus? Everything about that is good.
But … (you knew there was a 'but coming, didn't you?)
But while it's wonderful ...
Continue Reading ...
Should the Church Be About Transformation? Or Stability?
A healthy church is called to be a community of transformation and stability. At the same time.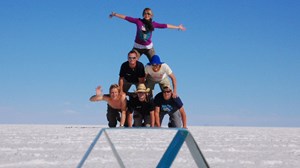 Transformation or stability.
Sometimes it seems like every pastor I meet lives in one of those two camps.
On the transformation side are churches with names like Catalyst, Thrive and Elevation. They're led by pastors who are constantly driving for their church to ...
Continue Reading ...
Small Churches May Be the Next Big Thing - With One Condition
Small doesn't mean cheap, shoddy, lazy or low-quality. At least it shouldn't.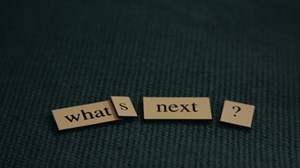 Image: Sarah Reid | Flickr
Some people have written off the current generation spiritually.
That is a mistake – for the church and for the millennials.
There's growing evidence that this new generation will bring the greatest opportunity for small church ministry in 2,000 years.
Why? Because, as ...
Continue Reading ...
The Myth of Inevitable Congregational Growth
Many churches don't grow beyond a certain size no matter how healthy they become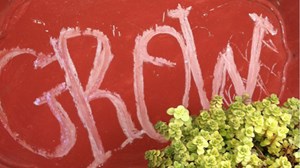 Image: Growinnc | Flickr
A healthy church does not inevitably mean a numerically growing congregation.
I used to believe that it did.
After all, I've read about the "truth" of inevitable congregational growth in every church leadership book written in the last 30 years. I even taught it ...
Continue Reading ...
Wanted: An Effective System for Small Church Metrics
Small churches aren't ignoring the numbers. We just need metrics that apply to us.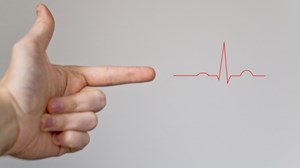 Image: Okko Pyykkö | Flickr
Small church pastors are often told that if our church isn't growing it's because we're not paying enough attention to the numbers.
That's not true.
Small church pastors are very aware of the numbers – sometimes painfully so.
I'll admit that small churches ...
Continue Reading ...
Dismantling Ministry Silos in the Small Church
In a small church, silos are less about separation by departments or buildings and more about personalities and emotions.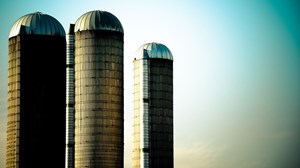 Image: Matt Batchelor | Flickr
Recently I met someone who had spent many years on staff at a church of over 4,000. During his entire time at that church, he never met the pastor.
He expressed some frustration about it, because he admired the pastor and would have enjoyed learning from him over an occasional ...
Continue Reading ...
When Church Growth Numbers Blind Us to Deeper Truths
Increasing numbers can cause us to make two equal, but opposite mistakes about church growth and health.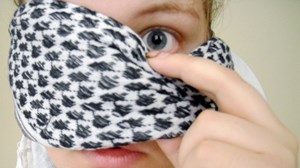 Image: Keirsten Marie | Flickr
Numbers are a great way for church leaders to gain objective information. They can help us quantify data, spot patterns and trends, and face harsh realities.
But information is not the same as truth.
Numbers can give us facts, but they can't give us truth. Yet, ironically, ...
Continue Reading ...
Follow Karl
Read More from Karl
Free Newsletters