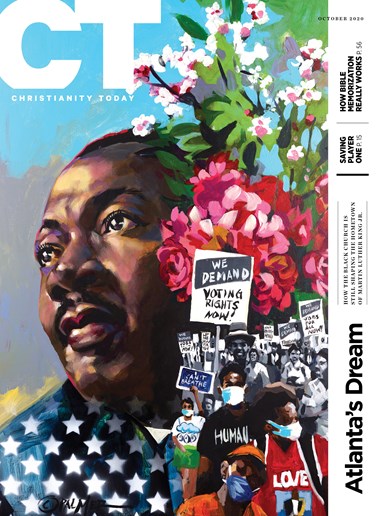 Read CT anywhere you go.
Subscribers have full access to CT's digital archives, including special issues. Download a PDF of this issue, or browse individual articles below.
About This Issue
Raphael Warnock, the pastor of Atlanta's historic Ebenezer Baptist Church who's now running for US Senate, talked about his calling into politics as a Christian. He said, "my impact doesn't stop at the church door. That's actually where it starts." That approach to living out the gospel extends across generations and segments of society in Atlanta. In this month's cover package, we hear from pastors, politicians, and entrepreneurs—black Christian leaders whose faith calls them back into their communities in the diverse hometown of Martin Luther King Jr.