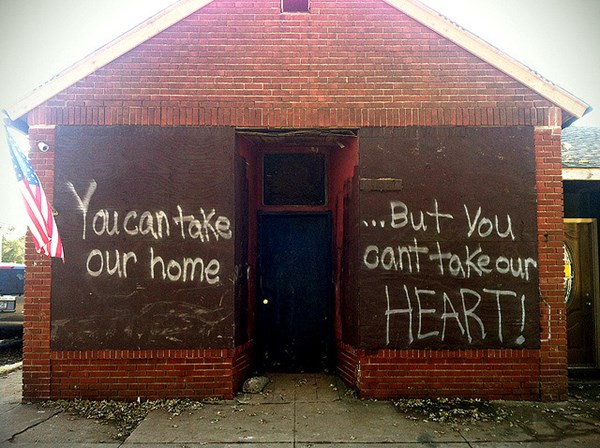 Image: Courtesy of H.L.I.T. / Flickr
How Church Unity Overcame Hurricane Sandy
A look at Staten Island one year after the storm.
10.28.13
However, Beidel says, newly arrived leaders in Staten Island are also welcome. "I just had lunch this week with a young pastor who planted a church here not too long ago," he adds. "He has been really impressed by how we have worked together to rebuild after Sandy."
The storm also prioritized corporate prayer among the SIAE pastors. Their monthly prayer meetings have become weekly. "I believe the fact that we worked together so much after Sandy, and the fact that we were overwhelmed together by Sandy, caused this awareness of our being called to pray together," says Dave Watson, pastor of Calvary Chapel in Staten Island's Mariners Harbor neighborhood. Beidel agrees. "Our weekly prayer meetings for the past several months have been a very sweet time of fellowship."
Redemptive Relationships
But the SIAE leaders recognize that their clean-up efforts can go only so far. Last week New York State announced it would buy and bulldoze 400 abandoned or irreparable Staten Island homes. Some residents of the New Dorp neighborhood are still waiting for help.
"There are people who still have no resolution to their situation," says Watson. "They are without a buyout or without some sort of settlement. They are in two houses, one rented and one owned, but unsure what's next." Watson also mentions the longer-term devastation: Residents, especially children, carry memories of being rushed out of their homes, losing pets or all that they owned. "Post Traumatic Stress [disorder] is real and can still affect the children and their parents as we come up on the anniversary of the event."
Yet the churches marked the one-year anniversary on a positive note. On October 12, more than 30 churches collaborated for "Day of Hope," a festival at Midland Park, near some of the hardest-hit areas. "Everywhere you turned there were holy conversations, prayers being offered, praise being lifted, old friends and new friends embracing, tears of joy and gratitude flowing," said Beidel. "Frisbees, footballs, volleyball, face painting, henna tattooing, hundreds of hands ready to serve . . . Midland Ave Park was packed full of joy."
MORE FROM CHRISTIANITY TODAY