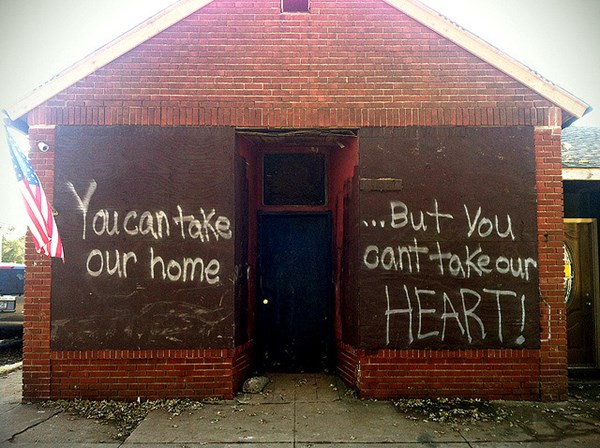 Image: Courtesy of H.L.I.T. / Flickr
How Church Unity Overcame Hurricane Sandy
A look at Staten Island one year after the storm.
10.28.13
No church names were publicized. Instead, the event was hosted by SIERA, with participating churches large and small contributing food and manpower. "We had 400 family registrations (representing 1,200-1,500 individuals). No storm-impacted family left without a significant spiritual and physical blessing," said Beidel, noting that contacts that came through the ministry stations will be distributed among the pastors, who will decide which church will follow up.
Meanwhile, every day Pastor Watson meets people affected by the storm. During a recent trip to his neighborhood Boston Market restaurant, Watson spoke with the manager, whose home had been damaged in the flood. "I promised to pray for him. Our relationship has been ongoing for ten months," he says. That same day, Watson visited a local school where four teachers' homes were affected. "We had given funds to help them rebuild, and others know we have helped."
The storm has opened the door for Christians to build what Watson calls "redemptive relationships" in Staten Island. "In general, I believe the churches on the Island feel a lot better seeking to be the voice of Christ, because we are coupling it with already trying to be his hands and feet."
MORE FROM CHRISTIANITY TODAY