The Magazine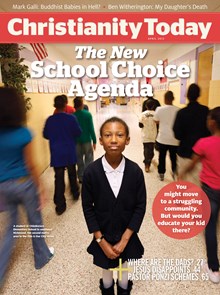 This feature is for subscribers only:
Table of Contents
Music Reviews:
Songs of Praise & Scorn
Feathers & Twine
Wrecking Ball
The Clearing
Interview: Why Sarah Macintosh Ran Away from CCM and Went Back
She left Christian music a decade ago, frustrated with the industry. Now she's back on a CCM label. Here's why.
In Every Issue
Journaling Grief: How Web-Based Publishing Is Changing Everything
The Internet allows a project to go from idea to publication in record time.
Becoming Donald Miller
Marshall Allman plays the author of 'Blue Like Jazz.'
Loading