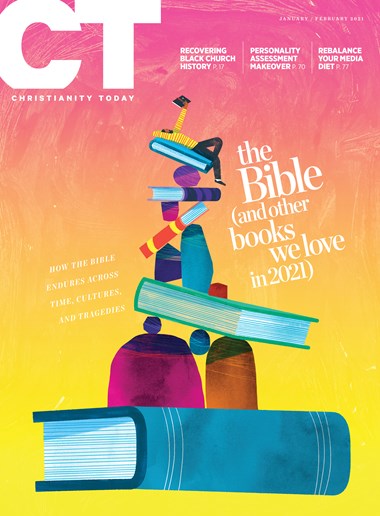 Read CT anywhere you go.
Subscribers have full access to CT's digital archives, including special issues. Download a PDF of this issue, or browse individual articles below.
About This Issue
Bible translation is fraught with challenges, especially when beloved passages are at stake. Producing Bibles gets even more challenging as publishers wade into the unavoidably subjective realm of study notes and margin commentaries. Yet through it all—and through storm and worldwide sickness—the Word of the Lord endures. Our issue this month pays homage to the timeless truth of Scripture, as well as to a few other books our team of judges loved this year.