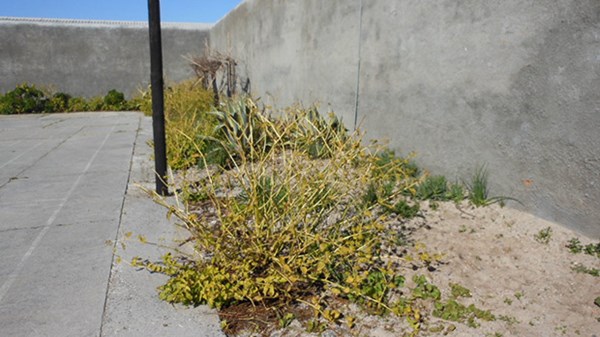 Image: flickr.com mikecogh
Planting Gardens in Prison: Why We Labor for Shalom Now
Even though we know we can't usher in God's kingdom, we're still called to establish order, beauty, and abundance in this life.
10.9.12
If we read our Bibles carefully, we shouldn't be surprised that Mandela found the strength to overcome his circumstances through the simple act of gardening. In Genesis 2:8-9 we read, "The Lord God planted a garden in the east, and there he put the man whom he had formed. And out of the ground the Lord God made to spring up every tree that was pleasent to the sight and good for food."
Early rabbinical scholars saw in these verses everything that is necessary for shalom—for what we at the City project are calling comprehensive flourishing. First, they saw order. The garden was not random or accidental; God planted it. It had purpose and intent. This is what differentiates a garden from an verdant jungle--there is a gardener orchestrating it. Second, they noted that the beauty of the trees is listed in the verse ahead of their usefulness. Beauty is necessary for human flourishing. We crave it in our spirits as it draws us toward the beauty of God. Finally, the garden contained every tree that was good for food. There was an abundance of resources to meet every physical need.
Order, beauty, and abundance—these are what we need to flourish. And yet these are not the qualities we often experience in our fallen world. Instead we face an uncrossable sea between the world we desire and the one we occupy. Just as Mandela could see Cape Town but could not reach it, so we can see in our imaginations the world as it should be—the future New Jerusalem, the garden city of God—but it does not match the barren wilderness we experience in the present. Between today and tomorrow lie the cold waters of reality.
MORE FROM CHRISTIANITY TODAY