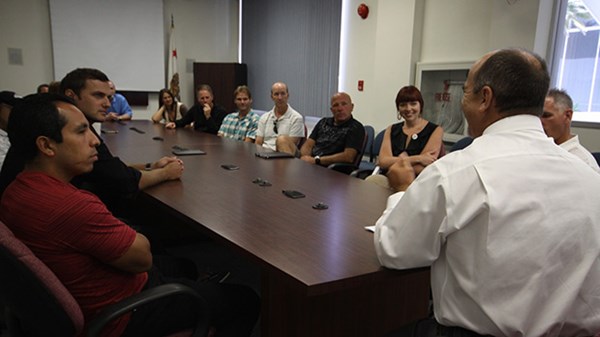 Why Civic Engagement Belongs in Every Church's Mission Statement
Churches can commission their members to vocationally bless their community, says California pastor Michael Decker
5.25.12
A basic barrier is simply the lack of civic relationships among church members and church leaders. It really takes years to develop trusting relationships with civic leaders. Christians must be committed to live and serve in their community for at least a decade and up to four decades if they truly want to impact their community. We need more of an incarnational model, and less of a hit-and-run model for loving the city.
Is inattentiveness to civic relationships the most prominent barrier?
Maybe. But it's likely that a self-absorbed, inward focus can be as prominent. Many pastors and their members believe their top priority is to focus on fostering spiritual growth in their own lives as well as the life of other believers. Consequently, quite often their entire activity remains inside the church. They focus on themselves, their facilities, and filling their buildings.
To be sure, a civically engaged church doesn't mean that you'll have a small or big church. Church size is not causally related to engagement. For civic engagement—even as an instrumental value for the sake of merely "growing the church"—can also fall into self-absorption.
Such self-absorption can also reorder priorities, can't it?
Yes. Sometimes pastors and congregants are confronted by competing priorities. Many struggle with the amount of time that should be allocated between "church activities" and "community involvement." Most experience tension while trying to balance ministry to their Christian flock and ministry outside their church. A church budget, for example, can be as much revealing as a doctrinal statement in these areas.
How about competition?
Competition is a problem strategically used by the Devil. Churches must work together if a city is going to be reached. That's the plain fact of the matter. This can't be one-man or one-church showmanship. One-upmanship has no place in the kingdom of God, period. But we must face whether our city or our own self-absorption matters more. Entire churches, even if they are "into" community, can also be individualistic.
MORE FROM CHRISTIANITY TODAY