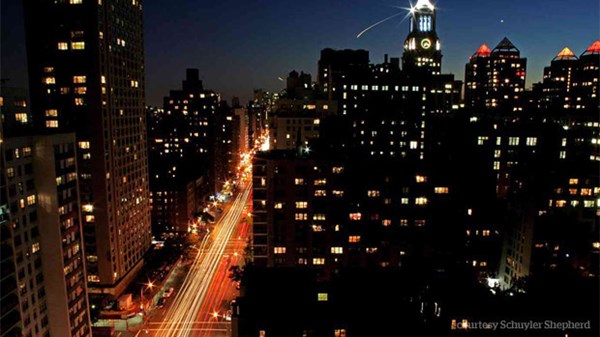 An Open to Letter to Tim Tebow on His Move to New York City
Why the evangelical quarterback has much to look forward to.
4.3.12
Dear Tim,
First things first: Congratulations on your recent arrival to New York City and new job as backup quarterback for the New York Jets after last year's dramatic, winning second season with the Denver Broncos.
Second: Although many commentators are either concerned for your faith or rooting for you to screw up, I think you'll do just fine in your new home. In fact, you may thrive there in a way you couldn't in Denver. Like you, I was in my mid-20s when I moved to New York. Like you, I had been homeschooled. Unlike you, I did not have a job at first and most of my family was three or more time zones away from me. But despite the real challenges the city can present to a believer, my time in New York proved one of the spiritually richest seasons of my life. I hope your time there proves to be the same.
Yes, as Kathy Keller noted recently on the City site, you may encounter sin on more open display than you've seen in other cities. I can think of multiple times I encountered certain sexual acts on the subway or the street. Greed and other vices (I witnessed public nudity, fights on the subway, and alcohol and drug use) can be thrust in your face in ways less visible in the suburbs.
Yet precisely because NYC's spiritual "soil" is challenging, worshipers of Jesus tend to become more deeply rooted. Being a Christian carries little social capital in New York, unlike places where the line between civil religion and biblical faith is blurry. Thus, the people in its churches are usually relatively serious about their faith.
Whatever church you end up in, it may well offer "home fellowship" groups—weekly gatherings of a dozen or so, often in someone's apartment. Though I imagine your schedule could make it hard to join such a group, I would urge you to make the effort. The two groups I was a part of during my four years in New York significantly altered my understanding of the day-to-day Christian walk.
I'd grown up in the church, so I knew you couldn't go faith alone, yet I still thought most of the "feeding" of one's soul happened through the teaching on Sunday morning, one's heart being reached primarily through the mind. Home fellowship groups showed me otherwise. It's possible I could have learned this lesson anywhere, but there's a reason people joke that you can make it anywhere if you survive New York. It can be an incredibly challenging place to live. Yet God used those challenges to work on sin and broken thinking in my life – particularly a tendency to privilege blood kin over the spiritual family he gives us through his church.
MORE FROM CHRISTIANITY TODAY