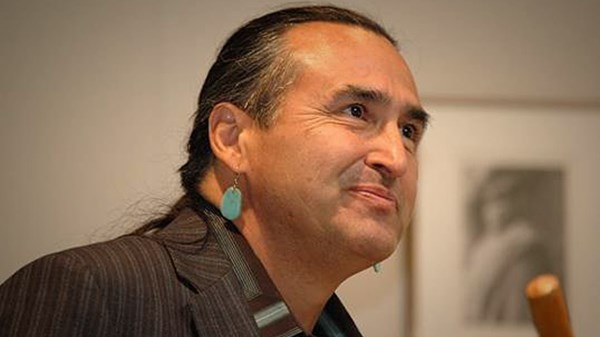 A Native Faith: Richard Twiss Shapes Portland's Youth and Beyond
In a city still skeptical of white Christianity, Twiss's cross-cultural witness is gaining a hearing among citizens and leaders alike.
2.16.12
CT contributor Richard Twiss died this weekend of complications following a heart attack while he was in Washington, D.C. for the National Prayer Breakfast. Twiss was co-founder and president of Wiconi International, an organization that aims toward reconciliation between Native Americans and other Americans.
CT profiled Twiss as part of its This is Our City coverage last year. Twiss also recently wrote about his faith journey for CT's sister publication, Leadership Journal.
When I went to hear Richard Twiss speak at a "Race Talks" event at a popular pub in Northeast Portland, I was struck by how he spoke of his faith.
"I am a follower of Jesus, though I would not call myself a Christian," Twiss said. On several occasions, Twiss asked the audience to consider their own spiritual journeys. It was remarkable how naturally he turned the conversation to spirituality at a city-sponsored event.
"Native American people are in a unique position to talk about spiritual things while many evangelicals are not," Twiss explained. "In this context in particular, they would likely be viewed as narrow-minded, religiously intolerant, and self-righteous."
Twiss, 57, is a member of the Sicangu Lakota Oyate from the Rosebud Sioux Reservation in South Dakota. His mission, as co-founder and president of Wiconi International, is to foster understanding and reconciliation between Native American people and other sectors of Americans. After years of speaking to national and international audiences, Twiss is turning the focus of his passion for empowering those with diverse backgrounds to his hometown of Portland/Vancouver.
His journey from the Rosebud Reservation landed Twiss and his family in Silverton, Oregon, in 1962, when, in the third grade, he began learning to navigate between two worlds.
In 1972, Twiss returned to the reservation and participated in the takeover of the Bureau of Indian Affairs Office Building in Washington, D.C., with the American Indian Movement, who were protesting the government's breaking of treaties. During this time, he told me, he started to hate white people and Christianity.
MORE FROM CHRISTIANITY TODAY