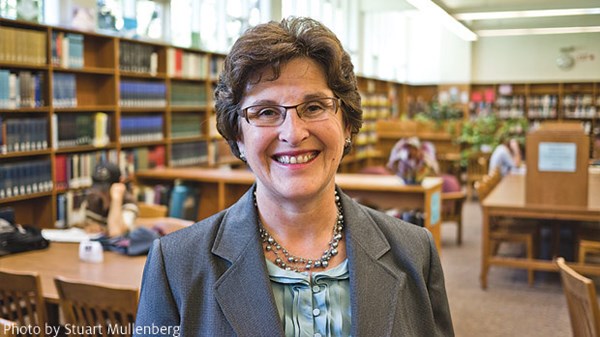 Re-'Placing' the Christian College
Why faith-based schools must root their mission in their own community.
11.14.11
Warner Pacific College has served students in southeast Portland for 71 years. During this time, our commitment to deliver an excellent Christian liberal-arts education has never wavered. But there have been moments when the challenge of limited space in our urban setting and the need to grow enrollment led to talks about leaving the city and moving to a suburban or rural location. Only recently has it become clear as to why God placed us in the heart of the city.
In the past 20 years, many Christian higher education institutions experienced dramatic growth. Yet during this period, Warner Pacific experienced a series of financial setbacks that led to a clouded future. Warner Pacific, affiliated with the Church of God denomination, has always had smart and passionate staff and faculty, and its unique approach to liberal arts education has always been deep and intentional. But growth comes out of coherence, and Warner Pacific's institutional identity was disconnected from God's strategic placement of the institution in the heart of the city. Higher education institutions, even Christian ones, are too often focused on comparing ourselves with each other. As a result, we fail to live, with authenticity, into the calling that God has for each of us in our particular context.
When I arrived at Warner Pacific six years ago as the vice president for institutional advancement, I was struck by the power of this comparison game in the life of the institution. Early on, as I was learning the ethos and environment, I constantly heard "we're like" and "we're not like." We didn't really know who we were or who we should be. This was a huge liability as the institution worked to grow enrollment and raise funds to support programs—both assignments of which were mine. Our mission statement said that "Warner Pacific College is an urban Christian liberal arts college," but the word urban reflected the street address rather than our educational philosophy. We missed the fact that to be educating future leaders in the city meant that our daily reality and institutional identity were inextricably linked to the life and environs of our location in Portland.
MORE FROM CHRISTIANITY TODAY