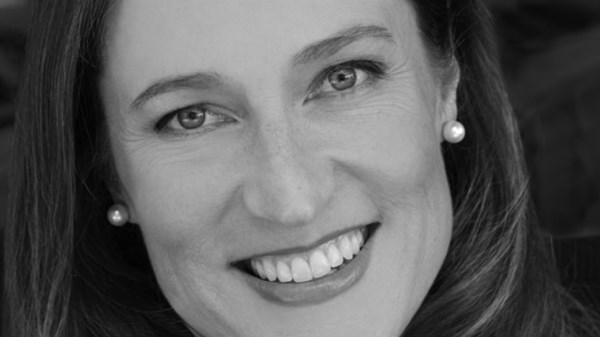 Image: Courtesy of Freedom-Summit.org
A California Climber Takes Up the Trafficking Fight
Betty Ann Boeving thinks the key to ending trafficking is to focus locally.
6.4.13
Betty Ann Boeving was hours from the 19,000-foot summit of Mount Kilimanjaro when she broke down. After three days of climbing, her group had started at midnight for the final ascent. Wearing seven layers in -20° weather, they'd been trudging for hours in an endless nightmare of bouncing headlamps. Her water bottle was frozen, she was dizzy from the altitude, and although she'd dreamed of reaching the summit since childhood, she wanted to quit.
"Betty! You must not cry!" her guide said, shaking her. "You will lose essential fluid!"
Somehow she kept putting one foot in front of the other, and then the sun came up and, with it, hope. With the peak now visible, Boeving remembered her dream. The climb is still a highlight of her life. "We all have our Kilimanjaros," says Boeving. "Mine just happened to be the actual mountain."
And yet in life, Betty Ann Boeving seems to climb more mountains than most. After working for International Justice Mission (IJM) for three and a half years, she founded the Bay Area Anti-Trafficking Coalition (BAATC), which aims to stamp out human trafficking in the San Francisco Bay Area within the next five years. The BAATC hosts the biennial Freedom Summit, the largest anti-trafficking community-based training event in the country.
Boeving is working with churches, politicians, and law enforcement officials to prevent trafficking at the America's Cup sailing tournament this August, and has been asked to use the information she gathers to prevent trafficking in 2016, when San Francisco will host the Super Bowl. Twice she has been vetted by the government's intelligence agencies because of her expertise. She teaches about compassion fatigue and secondary trauma at the first-ever class on human trafficking at Stanford University, and oversees student interns who want to get involved. This is a woman who not only climbs mountains, but recruits teams to join her.
MORE FROM CHRISTIANITY TODAY