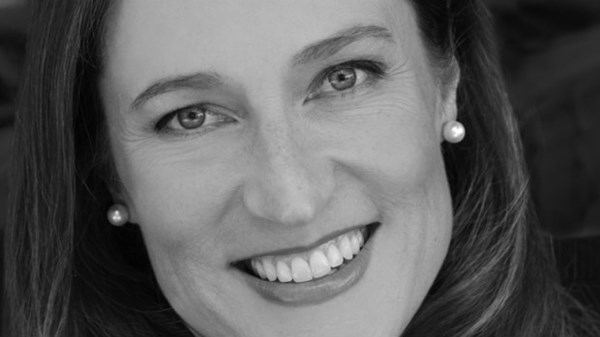 Image: Courtesy of Freedom-Summit.org
A California Climber Takes Up the Trafficking Fight
Betty Ann Boeving thinks the key to ending trafficking is to focus locally.
6.4.13
Betty Ann Boeving was hours from the 19,000-foot summit of Mount Kilimanjaro when she broke down. After three days of climbing, her group had started at midnight for the final ascent. Wearing seven layers in -20° weather, they'd been trudging for hours in an endless nightmare of bouncing headlamps. Her water bottle was frozen, she was dizzy from the altitude, and although she'd dreamed of reaching the summit since childhood, she wanted to quit.
"Betty! You must not cry!" her guide said, shaking her. "You will lose essential fluid!"
Somehow she kept putting one foot in front of the other, and then the sun came up and, with it, hope. With the peak now visible, Boeving remembered her dream. The climb is still a highlight of her life. "We all have our Kilimanjaros," says Boeving. "Mine just happened to be the actual mountain."
And yet in life, Betty Ann Boeving seems to climb more mountains than most. After working for International Justice Mission (IJM) for three and a half years, she founded the Bay Area Anti-Trafficking Coalition (BAATC), which aims to stamp out human trafficking in the San Francisco Bay Area within the next five years. The BAATC hosts the biennial Freedom Summit, the largest anti-trafficking community-based training event in the country.
Boeving is working with churches, politicians, and law enforcement officials to prevent trafficking at the America's Cup sailing tournament this August, and has been asked to use the information she gathers to prevent trafficking in 2016, when San Francisco will host the Super Bowl. Twice she has been vetted by the government's intelligence agencies because of her expertise. She teaches about compassion fatigue and secondary trauma at the first-ever class on human trafficking at Stanford University, and oversees student interns who want to get involved. This is a woman who not only climbs mountains, but recruits teams to join her.
Change Starts Local
While her work has taken her around the globe, Boeving believes that real change starts local. This means training citizens to recognize, report, and prevent trafficking, but it also means changing consumption habits. Boeving has worked closely with Nathan George, founder of Trade as One, a Santa Cruz–based group that specializes in fair-trade (slavery-free) products.
"I love that Trade as One doesn't just look at how we tithe 10 percent, but what we're doing with the other 90 percent," said Boeving, who subscribes to the nonprofit's "Change for Good" program, a CSA-like food subscription. "We're talking about how you can incorporate justice into a meal, how you can talk to your kids about where their chocolate or coffee or olive oil comes from."
'We're sending the message that we want cheap goods made with cheap labor. When I try to connect people to this issue, it is often around their consumption habits and the ways in which they are associated with an issue that they don't know about yet.' ~ Betty Ann Boeving
She noted that if California were its own country, it would be the eighth largest economy in the world. "Right now we're sending the message that we want cheap goods that are made with cheap labor. When I try to connect people to this issue, it is often around their consumption habits and the ways in which they are associated with an issue (human trafficking) that they don't even know about yet."
As a graduate student at Stanford, Boeving was almost killed in a hit-and-run bike accident, altering her plans for government work. Friends asked her if she was angry with the perpetrator, but she was just trying to survive. When she heard IJM founder Gary Haugen speak about human trafficking at her church, she empathized with victims who couldn't fight for themselves. Soon afterward, she applied for a job with IJM and became the lone West Coast director of development. In the beginning, Boeving's work was all about what she calls "compassion permanence."
"Like when you hide a ball from a baby and they forget it exists: I'd speak at churches and talk about kids in Cambodia. People would say how horrible it was, but then they left church, and they stopped believing that it had really happened."
But by 2007, as human trafficking was gaining media attention, people believed that it was happening—but somewhere else. When Boeving learned about trafficking cases not just in major cities like San Francisco, Oakland, and San Jose, but also in affluent suburbs like Atherton, she left IJM and shifted her focus to fighting trafficking locally.
Boeving was grappling with how suburbanites could keep injustice in mind despite not seeing it daily. She and a colleague started a "God and Justice" class, looking at issues of water distribution, extreme poverty, and exploitation of people compared to God's original intent for creation. They noted that Micah 6:8 is a summary of every believer's calling—to act justly, love mercy, and walk humbly with our God—and challenged students to do these three things daily. Twelve people responded to the verse, and from those twelve, the first Freedom Summit was born.
Boeving and her colleagues expected a few hundred people to show up at the first summit in 2011. Instead, 1,700 signed up. It was the enthusiasm and momentum at that first Freedom Summit that led Boeving and Brian Wo to found the BAATC.
Bringing It All Together
Believing that collaboration is essential, the BAATC serves as connective tissue between individuals, churches, and other anti-trafficking groups. The BAATC also identifies gaps in the fight against trafficking to help direct new organizations as they spring up.
"I'm always thinking about the team and about how you're only as strong as your weakest player," says Boeving, who was a collegiate basketball player and has served as the Stanford Women's basketball announcer for 14 years.
BAATC has over 56 partner organizations, including law enforcement taskforces and the FBI. Staff host trainings and lectures in local schools, including Stanford, where Boeving recently was a guest lecturer for the school's first-ever course on human trafficking. "Together with those students, we blanketed Stanford's campus with over 600 pamphlets and posters featuring the national human trafficking resource hotline," says Boeving.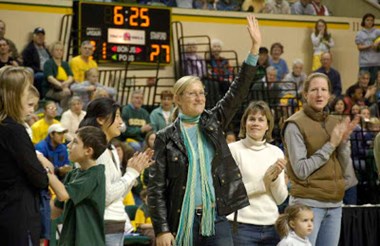 Additionally, the BAATC provides a continuum of care for the advocate. "You hear something on the radio or read a book and then you think, What do I do now?" The BAATC guides advocates from that first exposure to doing a slavery footprint online, to changing their consumption habits, to volunteering for a nonprofit, to perhaps even considering a vocation change.
The BAATC is also focused on preventing trafficking and intervening while victims are in transit. They are launching an initiative to train workers at the San Francisco, Oakland, and San Jose airports so employees know how to recognize and report trafficking.
Boeving uses the analogy that bodies are floating down the river, and the church wants to resuscitate the living and give the dead a dignified burial. But she's asking the church to walk upriver and find out why the bodies are ending up in the river in the first place.
"Let's not wait until people have become victims. We need to get involved with at-risk youth, the homeless ministries, and HIV/AIDS—places where people are at risk for being trafficked." (She notes, for example, that 60-70 percent of all domestic trafficking cases are connected to foster care.) "We're not saying goodbye to old missional issues of the church; we're seeing how those issues are deeply connected to trafficking."
Boeving recognizes that it's difficult for some to face depressing statistics and victim stories, but her own story is one of waking up in the morning, excited to join in the fight she believes every Christian is called to.
"Part of the reason that I'm so engaged with this movement is that it continually brings me to my knees," Boeving says. She says her work has become a kind of love language with God.
As with a literal mountain expedition, justice work has a place for many roles: planners, logistics experts, medical personnel, financial backers, local guides, porters, as well as the climbers themselves.
"My hope is that whenever anyone hears about this issue, instead of seeing it as so large that it's paralyzing, they'll realize that there is something everyone can do to fight it."
Laura Joyce Davis is an award-winning author based in Oakland, California. Read more at LauraJoyceDavis.com.
MORE FROM CHRISTIANITY TODAY