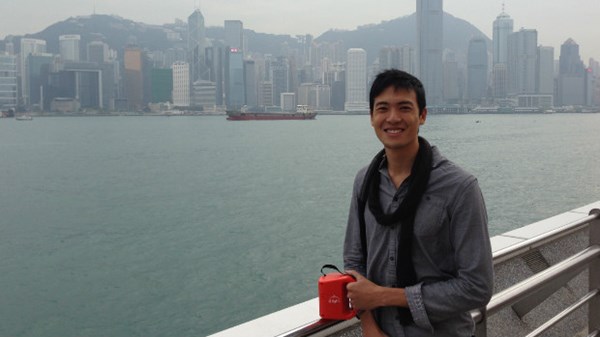 Image: Courtesy of Chris Horst
A Designer Lighting the Way to Justice
Xianyi Wu's solar-lamp company has brought affordable lighting to over 10 million worldwide.
6.11.13
We take a lot of pride in being the first company to really demonstrate this in the solar industry. d.light's success is built upon well-designed, high-quality products at very low prices.
How did you actually design these products?
My interest has always been in design. But I didn't want to make iPods—though I did work at Apple at one point. Every village you go to is slightly different. The levels of affluence and energy-use and electricity vary dramatically, even within a country. In terms of design, we wanted to make something that caters to all of these people. We did a lot of field-testing all over the world.
'Being a missionary isn't limited to our traditional definitions. I may not be that guy out in the field in Africa, but I am a minister of the gospel where God has me.' ~ Xianyi Wu
What has surprised you about the process of founding d.light?
One of the really surprising things was that we realized was how much in-country marketing for our products was needed. We've really needed to educate folks about how these products can help them and why it's a good solution for them.
Did you plan to get into this industry?

No. When I was young, I always thought I would be a missionary. School was something I felt I should do to make my parents happy. As I went through college, however, I began to develop an interest in engineering and product design. The Urbana conference and my Christian friends began to challenge me to ask the question, "What is missions?"
All the way, the timing was just right. More and more people were discussing the intersection of business and missions. I thought, I can use the skill and abilities I have to both help people in their immediate needs—the Bible is so clear on helping the needy—and demonstrate my faith all the while.
MORE FROM CHRISTIANITY TODAY