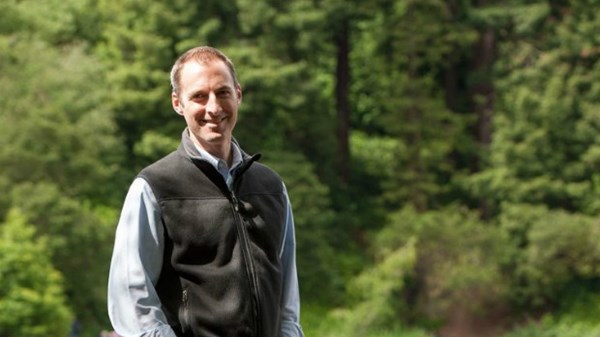 Faith in the Free Market
Wes Selke's HUB Ventures invests in entrepreneurs whose products create a social good.
7.1.13
Like so many before him, Wes Selke's life took a turn after he went on a short-term missions trip. When he returned from Mexico as a 25-year-old, however, he did not enroll in seminary or hop on a plane to begin life as a missionary. Instead, he quit his job in finance and went to business school.
Selke, now 36, is part of a vanguard of young Christians who believe that God uses not only the church and formal ministry but every sphere of society, including business and free markets, to advance his work of shalom. Selke parlayed his experience analyzing companies, creating spreadsheets, and evaluating profitable opportunities for an investment bank into helping social entrepreneurs—people who create organizations in order to benefit society.
In 2010, Selke co-founded Hub Ventures, an accelerator in San Francisco investing in entrepreneurs launching companies that produce a social good. The 12-week program provides up to $20,000 in seed funding, mentorship, workshops, and access to investors in exchange for an average of a 6 percent ownership stake. What separates Selke's program from other business accelerators en vogue in Silicon Valley is the focus on "entrepreneurs building technology solutions for a better world," Selke says.
For example, Hub Ventures is an investor in MobileWorks, a startup that allows low-skilled workers in the developing world to join the outsourcing economy. Ten thousand people in more than 60 countries use it to earn money doing simple tasks on a computer such as labeling data. Selke helped to find, vet, and invest in the company in 2011.
Selke is an investor who views his work as a form of worship. But worship isn't just where you might expect. For some, a mall can be a modern temple, complete with iconography and rituals, a false faith of consumerism directed at shaping people's desires. For Selke, worship is embracing capital as a means of achieving human flourishing, an outpouring of his talents in finance and his faith in God.
MORE FROM CHRISTIANITY TODAY