Table Of Contents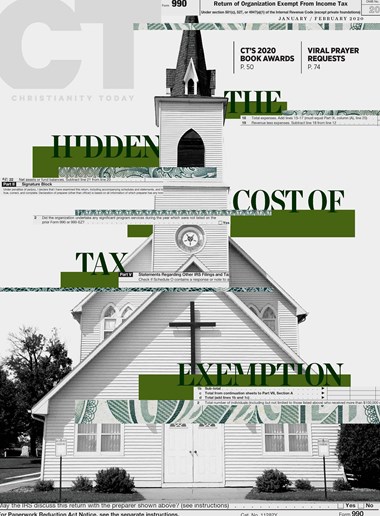 Read CT anywhere you go.
Subscribers have full access to CT's digital archives. Download a PDF of this issue, or browse individual articles below.
About This Issue
The Hidden Cost of Tax Exemption: Our cover story this month revisits the history of church tax exemption and reexamines the stake of the fight to preserve it--as well as how the privilege does and doesn't help Christians to better love God and neighbor.