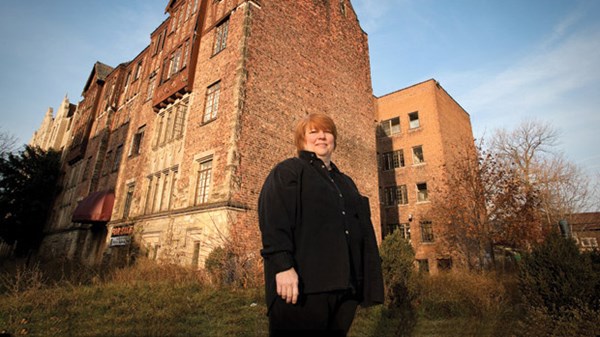 Image: Photo by Gary Gnidovic
The Top 10 This Is Our City Stories: Editor's Pick
And a bit of what our team learned along the way.
1.15.14
Finally, we learned that cities are not the only places where Christians are pursuing the common good. Even as evangelical interest in all things urban remains high, the suburbs and rural small towns also generated a wealth of stories. In this, This Is Our City might have been subtitled, "This Is Our Place." Pastor Eugene Peterson famously paraphrased John 1:14, "The Word became flesh and blood, and moved into the neighborhood." Wherever his flesh-and-blood followers live out the gospel, they do so on particular streets, with particular neighbors, in particular regions with particular histories, hurts, and hopes. We met and learned about dozens of Christians committed to this kind of enfleshed witness.
Our team members also learned a lot about each other. We learned that Christy Tennant Krispin can learn the life story of any waiter in 10 minutes. We learned that our brilliant film director Nate Clarke is a bit grumpy before he gets his pour-over coffee. We learned that Roxanne Stone can take dozens of disconnected stories and write a stellar curriculum for small groups (more on that soon!). We learned that Skye Jethani is great on film, and even better if his head has been delicately powdered. We learned that Andy Crouch has an uncanny ability to win over a room of people, as well as to speed through airport security checkpoints. My teammates learned that, no matter the food, location, or time of day, I will finish their leftovers.
Below are my picks for the top 10 articles and films produced by the team. Thank you to those of you who shared our content, attended our events, and sought comprehensive flourishing in your own cities. May this project be just one small record of what it looks like when the church pursues shalom for the glory of God.
MORE FROM CHRISTIANITY TODAY