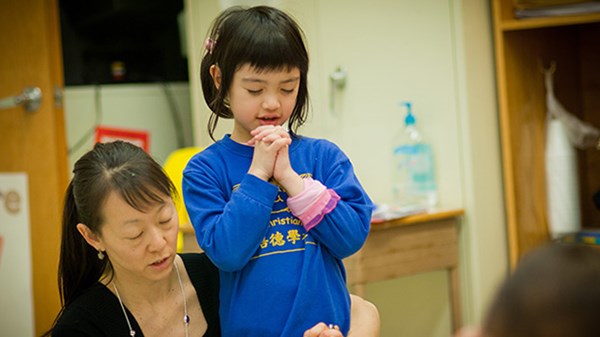 Keeping Christian Schools Alive in Urban Chicago
How Bright Promise Fund helps faith-based educators keep their doors open.
4.22.13
And while donors still might not give to an individual school they aren't connected to, Bright Promise board member John Hays hopes they might give to a stable of likeminded schools.
"There are some donors—especially corporate donors, but [also] some individual donors—who want to see something bigger than just giving to one school so three kids can come," says Hays, director of congregational life at First Presbyterian Church in River Forest. "Here are seven different schools in seven different neighborhoods who have a similar, but not identical, vision. So it gives some donors the ability to catch that vision and see there is something bigger here."
A Grander Vision
Additional donor appeal is the evidence that stable, faithful Christian education benefits struggling urban neighborhoods.
"Our schools try to address some of the community problems, like crime, poverty, or irresponsible fatherhood, which has an incredible ripple effect when you look at violence in the city," says Larsen. "Kids can learn to be responsible to God and for each other. They can learn what it means to respect others and others' property, and they can learn skills and education to gain employment. We are addressing those things through education.
"A good public school could address that, too," Larsen says. "But a Christian school goes beyond isolation to a grander vision of the kingdom of God."
The kingdom of God comes, in this case, through the love of teachers and administrators.
"People will take their children out of Chicago Public Schools when they are bullied and put them in our school," Flores says. "We see it as a way to bring the love of Christ to many families."
Many of Pui Tak's students are recent immigrants who are facing unique challenges, Ho says. One 5-year-old girl recently had to be taken out of class for crying and screaming.
MORE FROM CHRISTIANITY TODAY